Garnalen, ze zijn er in alle soorten en maten. Van kleine Hollandse garnalen voor in de garnalen cocktail tot aan de grote tijgergarnaal, reuzen-tijgergarnaal of gamba.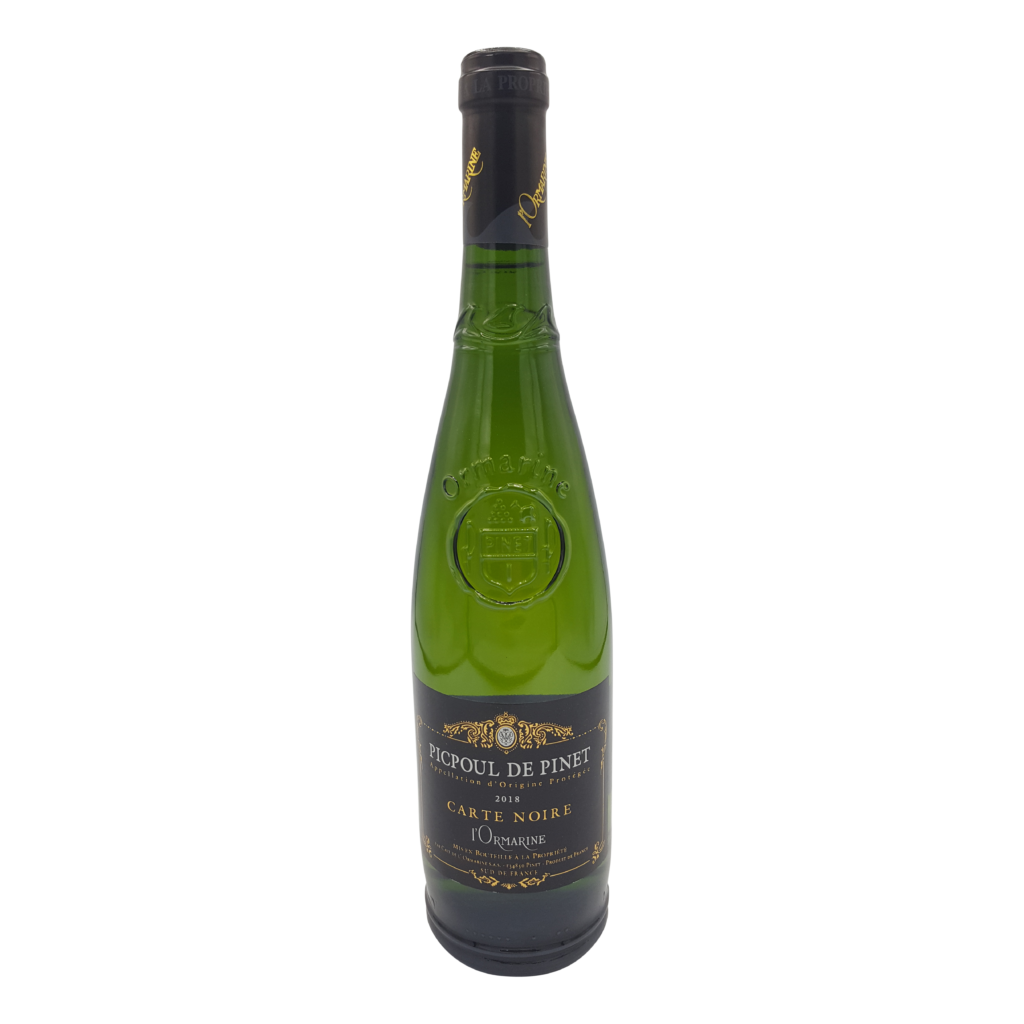 Voor dit recept gebruikte ik ongeveer 500gr tot 700gr verse gamba's, goed verkrijgbaar op de markt of anders bij de grotere supermarkten.
Welke wijn past goed bij deze garnalenspiesjes met een lichte knoflook dressing?
Op een mooie zomerse dag zou ik gaan voor een fris glas rosé bij de BBQ, maar je kan natuurlijk ook wat klassieker gaan voor een Petit Chablis of een Picpoul de Pinet uit de Languedoc? Deze laatste wijn had ik erbij en smaakte voortreffelijk samen!
Picpoul de Pinet 'Carte Noire' 2020 Cave de L'Ormarine
Citroengeel, licht geparfumeerd, fris, witte bloesem, peer, mineralen, fris, mooi droog, fijne zuren, lichte tinteling van citroenen, tropisch fruit, grapefruit, licht ziltig, levendig zuurtje in de afdronk.
Ingrediënten (voor 12 spiesen)
2 teentjes knoflook
25gr boter
rasp en sap van 1/2 citroen
15gr platte peterselie, gehakt
snufje gemalen chili
zeezout
12 houtenstokjes/saté prikkers
Bereiding
Snijd de knoflook in dunne plakjes. Pak een steelpan en smelt hier de boter in. Voeg de plakjes knoflook toe en fruit deze een minuutje in de boter. Doe daarna de citroenrasp, helft van het citroensap, driekwart van de peterselie en de gemalen chili erbij. Roer door en laat nog een minuutje zacht pruttelen. Breng op smaak met zeezout en laat iets afkoelen.
Leg de garnalenspiezen in een platte schaal en schenk hier de marinade over. Laat dit een uur of 2 intrekken terwijl de schaal afgedekt in de koelkast staat en grill ze daarna op de BBQ. Garnalen hebben maar heel kort nodig, anders worden ze taai. Een paar minuten per kant is voldoende. Serveer op een grote schaal, sprenkel de resterende citroensap erover.
Bestrooi met het laatste beetje peterselie, eet smakelijk!
Bron van het recept: Fransesca Kookt!