"Uncertainty surrounding the future development of the current health crisis has prompted the organizing committee of the Concours Mondial de Bruxelles to postpone the event originally slated to take place in Yinchuan (Ningxia) until 2022. The decision was reached by mutual agreement with the competition's Chinese partner."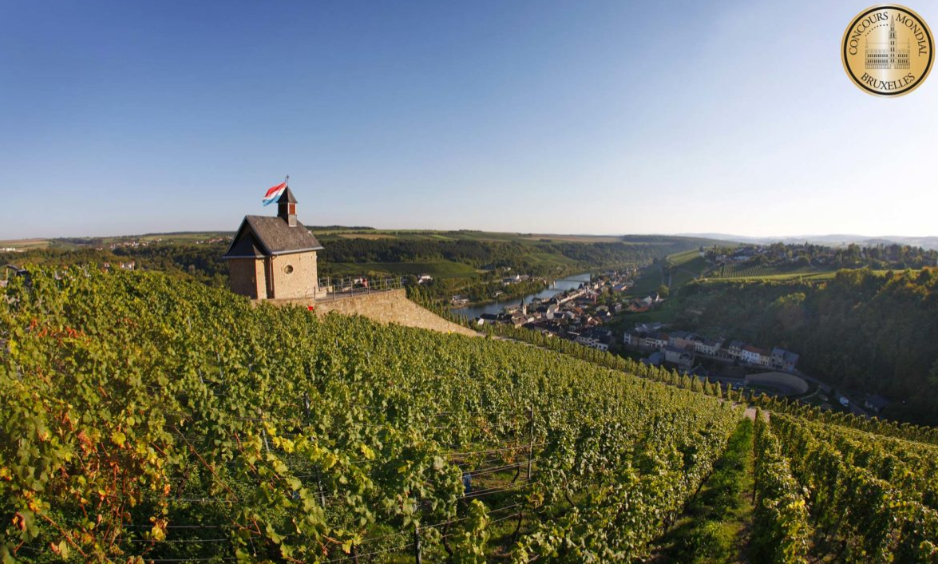 Next week the 2021 edition will start in the Grand Duchy of Luxembourg. The completion will be organized with special covid proof protocols, as all the tasting session will be divided into smaller group. Normally there is one large session of several days. Now they organized it in three slots of three days each.
I'm very proud to announce that I'm invited again as a member of the panel of judges. A special thanks to the organization for making this all possible and for the confidence in me again, much appreciated!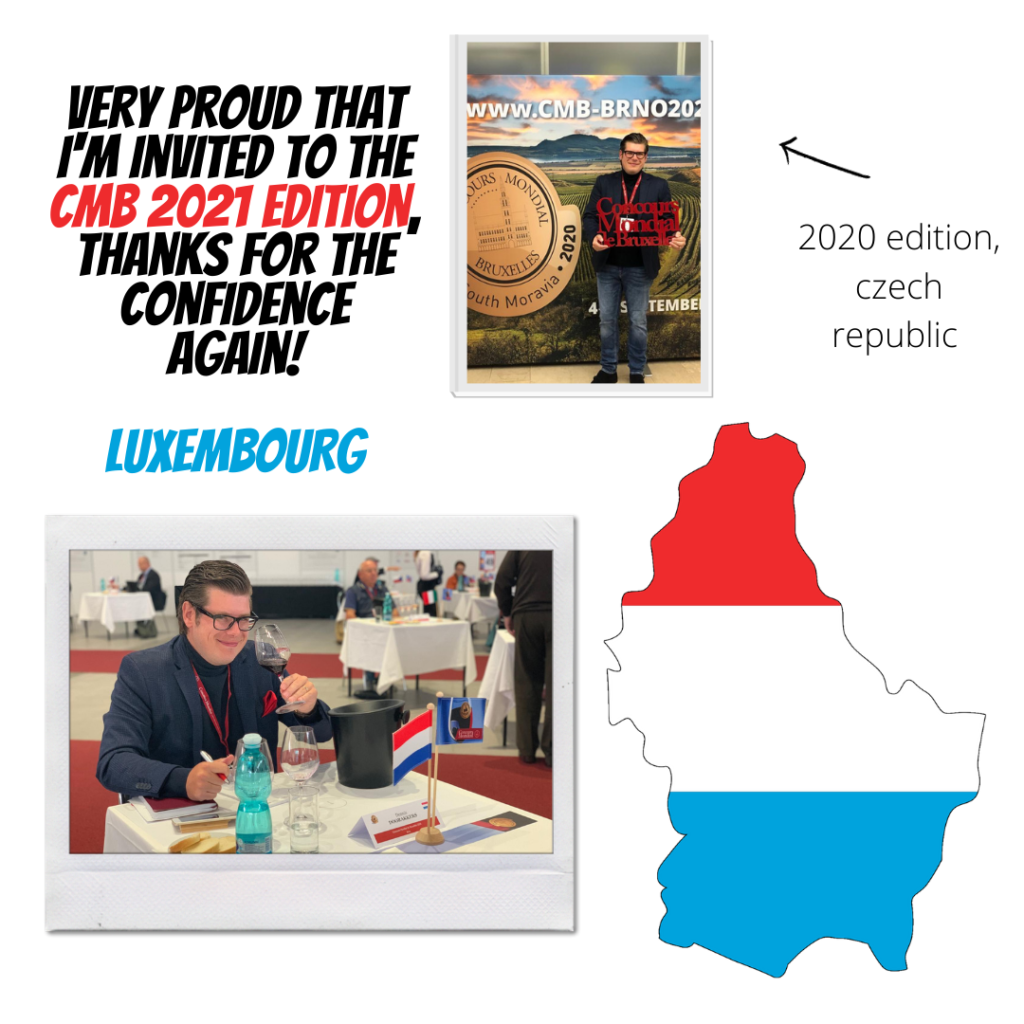 Luxembourg, a small country with great wines
The hillside vineyards of Luxembourg stretch over a 42-kilometre strip along the Moselle, facing Germany. The fact that Luxembourg's Moselle Valley, the Grand Duchy's main wine region, is one of the country's leading tourist destinations is no accident. Luxembourg's Moselle wine route, and its spectacular vineyard landscapes lining the banks of the Moselle, make this a unique location and wine tourism hotspot. From Schengen in the South to Wasserbillig in the North, nearly 340 winegrowers farm approximately 1,280 hectares of vines, 90% of them planted to grape varieties used to make white wines. The judges will be able to discover Luxembourg's vinous treasures during visits that will fully comply with the requisite safety measures.
About the competition
The Concours Mondial de Bruxelles is an international competition with over 9,000 wines entered by producers which are subsequently tasted and judged by a panel of experts. Our seasoned judges taste the wines with a single-minded objective and that is to select wines of irreproachable quality, irrespective of their label or the prestige of their appellation. The Concours is one of the largest international events of its kind. After Switzerland in 2019 and the Czech Republic in 2020, the tastings will be held in Luxembourg in 2021.
Source: concours mondial