Zo omschrijft het Amerikaanse maandblad Food & Wine het boek '99 Bottles of Wine' van auteur David Schuemann.
Food&Wine is een Amerikaans kwaliteitsmaandblad (1978) en bevat recepten, kooktips, reisinformatie, restaurantrecensies, chef-koks interviews en combinaties van wijnen en seizoensgebonden/vakantie-inhoud. Maar terug naar de labels van flessen wijn, want wijnetiketten zijn al lang geen plaatjes van stoffige kastelen of pentekeningen van wijngaarden.
In het boek staan 99 voorbeelden van bijzondere etiketten en mooie wijnen.
Wat zijn de trends?
Volgens de schrijver meer met de hand getekend, minimaal opgezet, spetterend, broeiend, provocerend, heidens en vooral klaar voor Instagram. Uit wetenschappelijk onderzoek blijkt dat vrouwelijke wijndrinkers sneller overgaan tot een etiket met dieren erop en mannelijke wijnconsumenten sneller geneigd zijn om zich te laten verleiden tot klassieke etiketten.
Ik nam de proef op de som en ging naar Nederlands grootste supermarkt en keek mijn ogen uit! Het reusltaat zie je hieronder.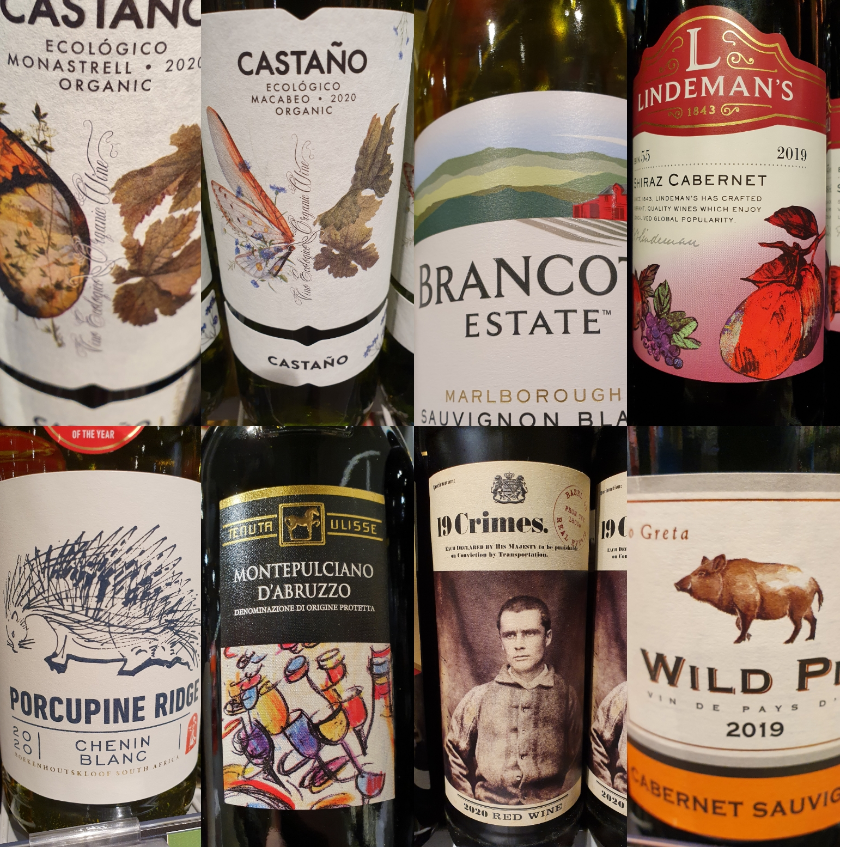 Nieuwsgiering naar het boek? Koop het via Amazon, klik hier.
Source: Food&Wine