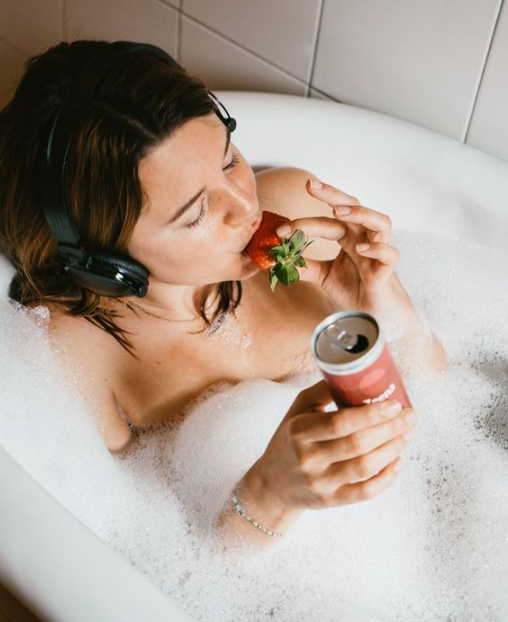 In these series of interviews I will interview many enthusiastic people who are involved in the canned wine business.
To whom do I have the pleasure of speaking?
Sana Khouja, Founder & CEO of Mindful Drinkers.
What is your background in wine?
My love for the world of wine goes back a long way. For four years, I worked at Perinet, playing a pivotal role. It was there that I soaked up the wine culture and everything that surrounds it.
At the end of 2019, Mindful Drinkers was born and with it, Zeena. Zeena was created out of a desire to revolutionize the wine industry. Packaging wine in cans opens up possibilities to reach new audiences who can enjoy it free and on the go.
How would you describe your wine in a can?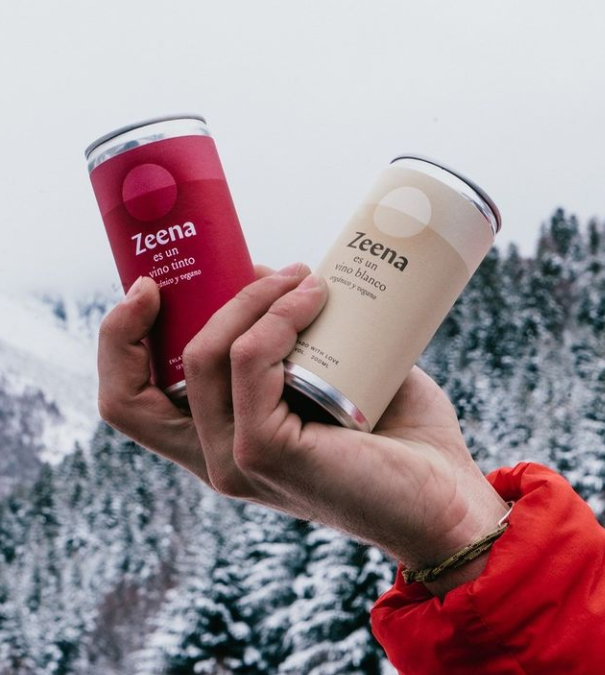 Zeena is fully transparent in its ingredients and the production process, prioritizing the quality of the products, making a conscious selection of the grapes that originate the wines. We canned single varietals of the best Spanish varieties to educate the new consumer about the extraordinary national raw material, working under a firm commitment to R&D, working closely with the scientific experts of the Wine Technology Center VITEC. Our first choice has been the organically grown Grenache from Terra Alta (Catalonia), with which we have launched two young wines with vegan certification, devoid of additives and added sugars. They are Zeena Blanco, based on 2020 Garnacha Blanca, with an elegant and bright golden color, clean aroma with floral and citrus tones, dry and fresh in the mouth, with a light body; and Zeena Tinto, made from 2020 Garnacha Tinta, with purple color of medium brightness, clean aroma, with notes of strawberry and cherry, and a fresh palate with very subtle tannins. Zeena Rosé, also made from Garnacha Tinta, will soon be released, with a delicate salmon-pink tone, fruity and floral aroma, and lactic notes of red fruit.
Why are you in the canned wines industry?
Under the claim 'a sip of freedom', Zeena's objective is not to fight against bottled wine but to push wine towards new ways and moments of consumption that the bottle cannot reach. Disruptive and global, with significant environmental awareness, it does not stick to specific targets but is based on attitudes and responds to new trends in the sector that point to substantial growth of young and organic wines in pick & go formats. Rebellious, young, engaging, honest and dreamy, Zeena is, therefore, a positive change that encourages consumers to overcome any complex so that they can enjoy wine wherever and whenever they want.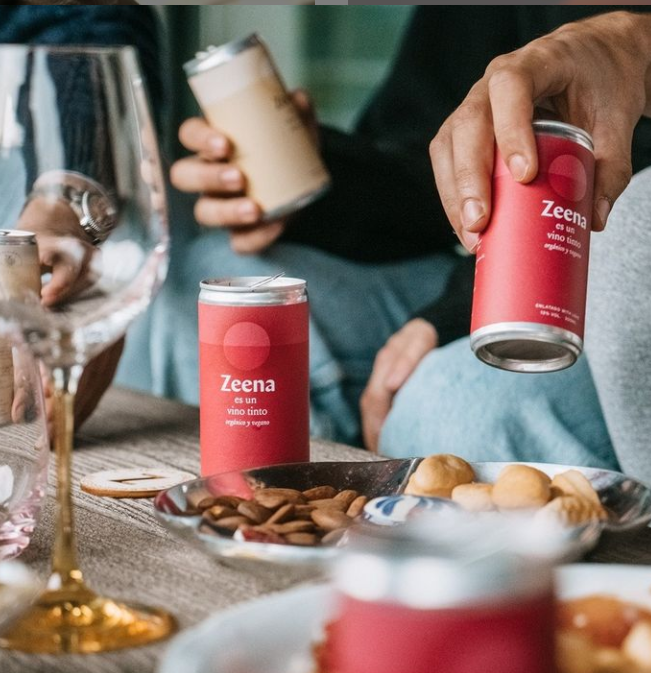 How do you see the future of canned wines?
Wine in cans is the future; we intend to bring wine to new moments of consumption where it has no place now, breaking with certain stereotypes rooted in the wine culture. Zeena is not for the exclusive few.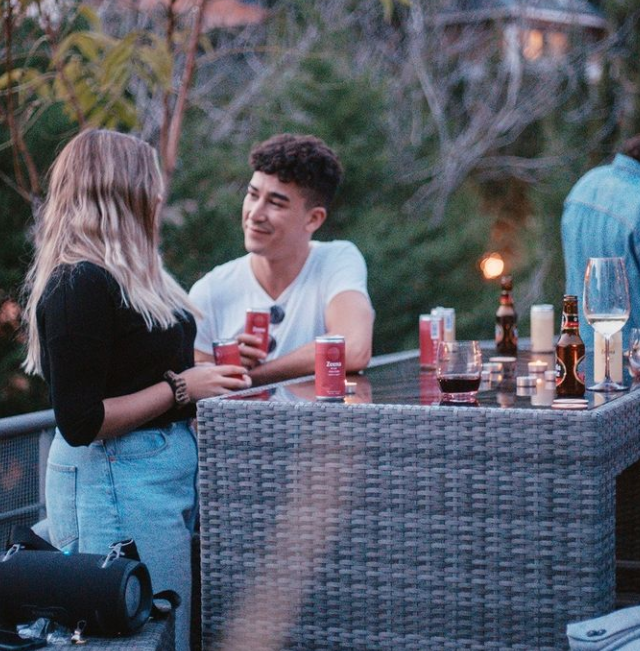 Zeena is for everyone. It's for the perfect imperfects.