Alcoholic "Ready-to-drink products", also known as RTD for short, are popping up in every corner and sales are sky high. From rum/cola, to voda/juice the orange and of course wine or grape juice based drinks in a can. But the real RTD drinker is looking for hip labels, low alcohol, cheerful and quick to drink with friends, always and everywhere!
In the last couple of years we have seen the rise of the big brand with gin, rum and other mix drinks. Let's share a few examples;
Taylor's Port and tonic in a can
Taylor's 'Chip Dry' and Tonic has the good taste of dry white Port, a smooth dry freshness with hints almond, honey, figs and dried white fruit, 5.5% abv in a 250ml can. more on this can and brand very soon in a separated article!
New Bacardi cocktails named Bahama Mama, Mojito, and Sunset Punch.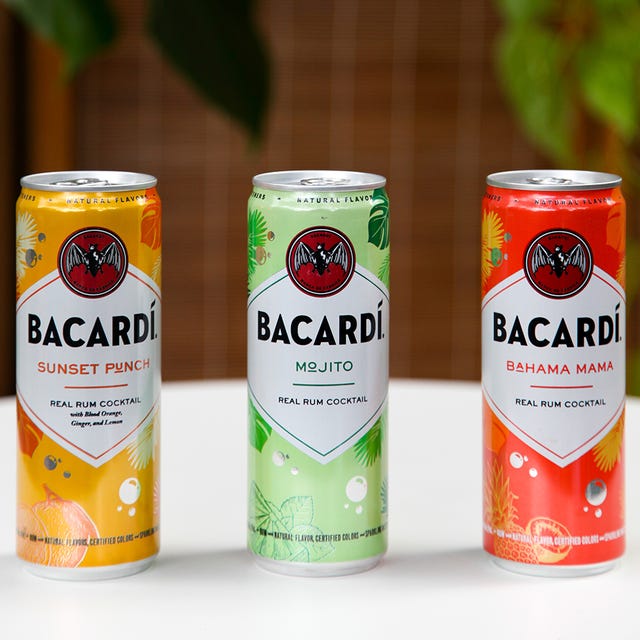 Quality rum mixed with fruity notes of orange, red berries, and pineapple. Zesty lime and mint, and tangy bloody orange, lemon, and ginger flavor notes. 5.9% abv in a 355ml can.
Captain Morgan Orginal Spices en Cola
Notes of rich vanilla, warming spice and hints of oak balanced perfectly with cola this Spiced Caribbean 'Gold' with 5% abv in a 250ml can.
Bombay Dry gin & tonic
Complex flavors, yet subtle character. Light floral taste of a nice dry gin & tonic with 7% abv in a 250ml can.
What about supermarket and their own brands?
As for the mix drink range (also called pre-mix) here is a lot on the shelfs these days. And then there are the supermarkets who have their own brand coming, like the German discounter Lidl with a range of pre-mix cocktails.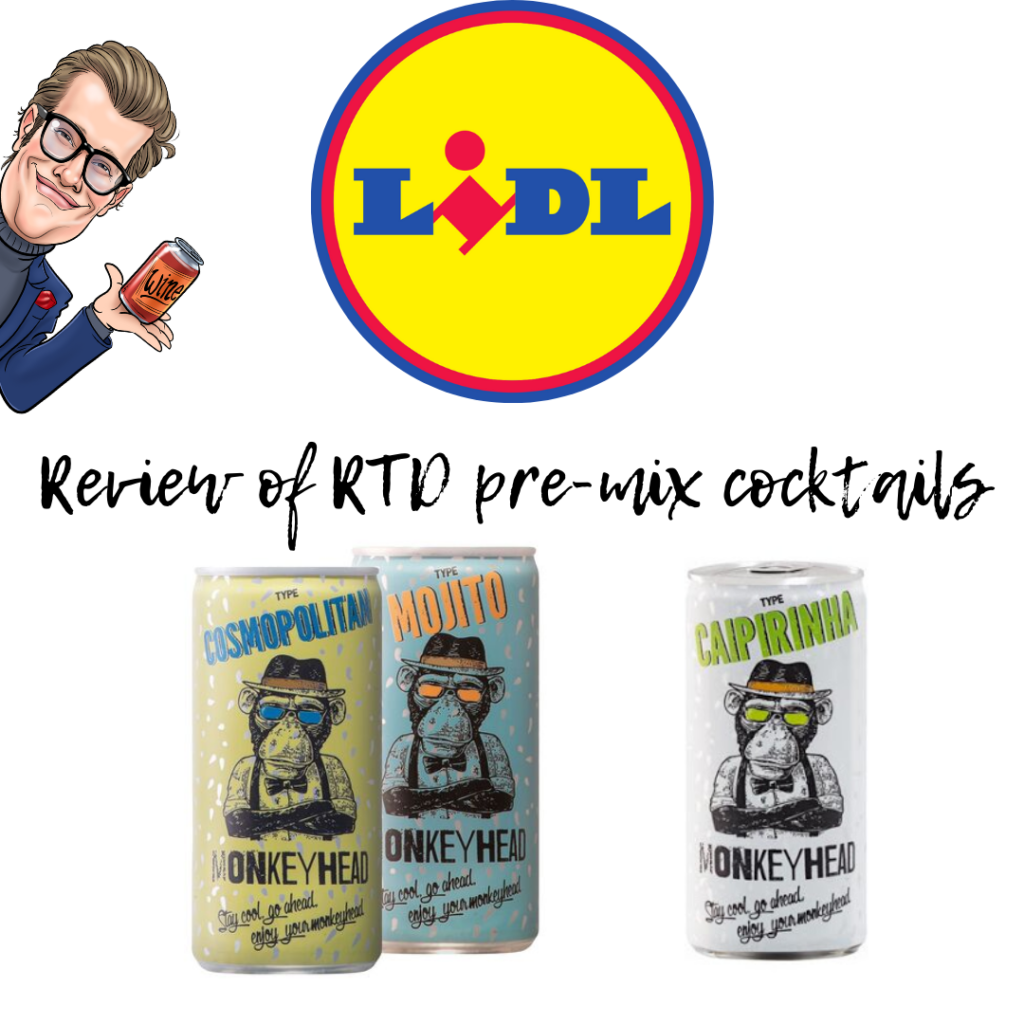 Monkeyhead – Cosmopolitan cocktail with vodka, cranberry juice, lime juice and triple sec, e.g. Cointreau. Refreshing, softer on the vodka than expected, the triple sec disappears slightly in the taste of cranberry, but doable for the ready-made pre-mix cocktail, 6,9% abv 200ml can.
Monkeyhead – Mojito cocktail made with rum, lime juice, cane sugar, sparkling water and mint with lots of ice. And this last ingredient is always a missed opportunity with a pre-mix Mojito. This beverage in a can is fresh, little bit over the top on the can sugar but quite 'minty' in the finish. But for a great experience, put in a fresh mint leaf, 6,9% abv 200ml can.
Monkeyhead – Caipirinha cocktail made of lemons, cachaça rum, ice and cane sugar. This pre-mix cocktail is incredibly fresh, it tastes like freshly squeezed limes, while the rum remains soft in taste. Of course that sweetness again, but you imagine yourself at the Copacabana in Rio de Janeiro! 6,9% abv 200ml can.
My final conclusion? This RTD segment is one segment to keep an eye on for sure. There will be more and more in this range in the near future, which will promote competition and therefore improve quality. A new revolution is on his way, or already there?!