The Hard Seltzers are booming, Ready to Drink category is going sky high and at this moment it looks like there is no stop to it.
Within the European market the market share of these fruity adult beverages is becoming more and more. Most of the available data is from the US market. As 'State Side' is the largest market has a Compound annual growth rate (CAGR) of 128% a year, this will also be the case in Europe as a 'early adopter'.
So it was time for me to get in touch with several brands and investigate this 'millennials' market and do some 'research', well actually by tasting all of them!
In this article I will guide you through another brand called Spijked& from the Royal Swinkels Family Brewers. The brand name Spijked& is based on the English word 'Spike', which means alcoholizing sparkling water. In the US, this type of drink is also known as a 'Spiked Seltzer'. The 'ij' in Spijked& shows the Dutch origin of the brand.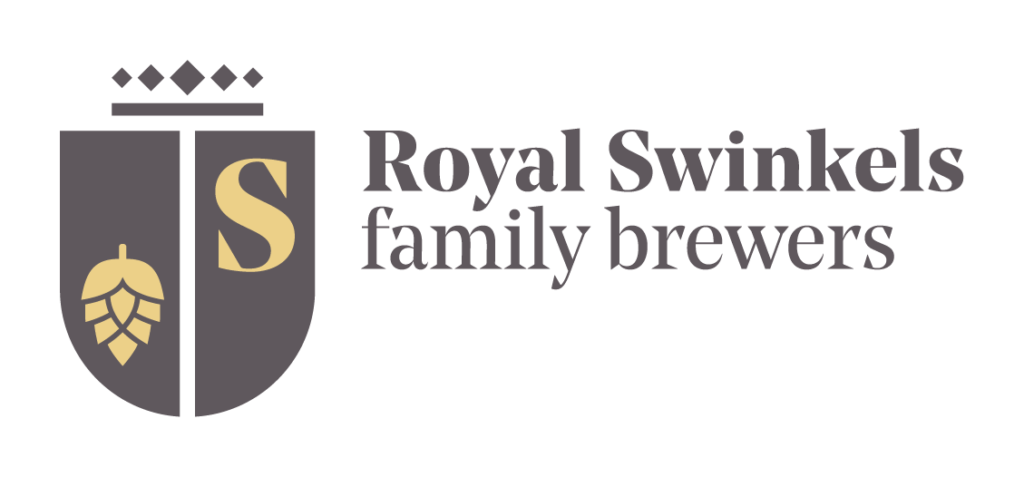 Their slogan is "More than a Hard Seltzer" and with their maritime look, the brand takes this by heart. They have four flavors. Next to Cherry, Lemon, Wild Berry they also have a non-general flavor, Seaweed. This Seaweed variant is, in addition to being surprisingly tasty, an integral part of the positioning of the Spijked& brand; "More than a Hard Seltzer".
With this new and groundbreaking collaboration with The Seaweed Company they are working on a mission to draw attention to sustainable seaweed cultivation. Seaweed plays an important role in the recovery of the ocean and for every can of Spijked& sold, a new piece of seaweed farm the size of an A4 is contributed to further develop seaweed cultivation. Let's start the interview!
With whom do I have the pleasure of speaking?
Hi, my name is Laurie Driesen. I am 27 years old and currently live in Eindhoven, NL. I work for Royal Swinkels Family Brewers and I am the Brand Manager for the Hard Seltzer brand Spijked&.
Great to meet you Laura! What is your background in the adult beverage/rtd industry?
I started to work for Royal Swinkels Family Brewers in November 2019. My journey into world of alcoholic beverages started as a trade marketeer for our 8.6 beer brand. Half a year later I became part of our Export Marketing team. My responsibilities were further extended as a Brand Manager for the Hard Seltzer brand Spijked& and some of our other beer brands.
How would you describe your Hard Seltzer range?
Spijked& hard seltzers are an alcoholic sparkling water combining great taste, refreshment, and a commitment to restoring ocean health. Spijked& takes natural mineral water from the wells underneath our brewery in Lieshout, carbonates it lightly and adds a perfect balance of five-times distilled alcohol reaching an ABV of 4.7% This gives Spijked& its pure, clean, and crisp taste. We then blend this with natural flavours for a refreshing taste experience with a kick. Spijked& is the perfect product for those who are conscious about their lifestyle habits and choices with only 65 Kcal and less than 1 gram of sugar per 250 ml.
Our products come in four great tasting flavors: Lemon, Cherry, Wild Berries and the first of its kind: Seaweed. Additionally, we are completely vegan-friendly and gluten free.
That's sound great Laura, thanks for the samples, I have tasted them and here are my notes;
In general I find your Hard Seltzers refreshing and the aroma's are well balanced and not too much. I have tasted other Hard Seltzers were the aroma's are overwhelming and not in balance with the bubbly structure.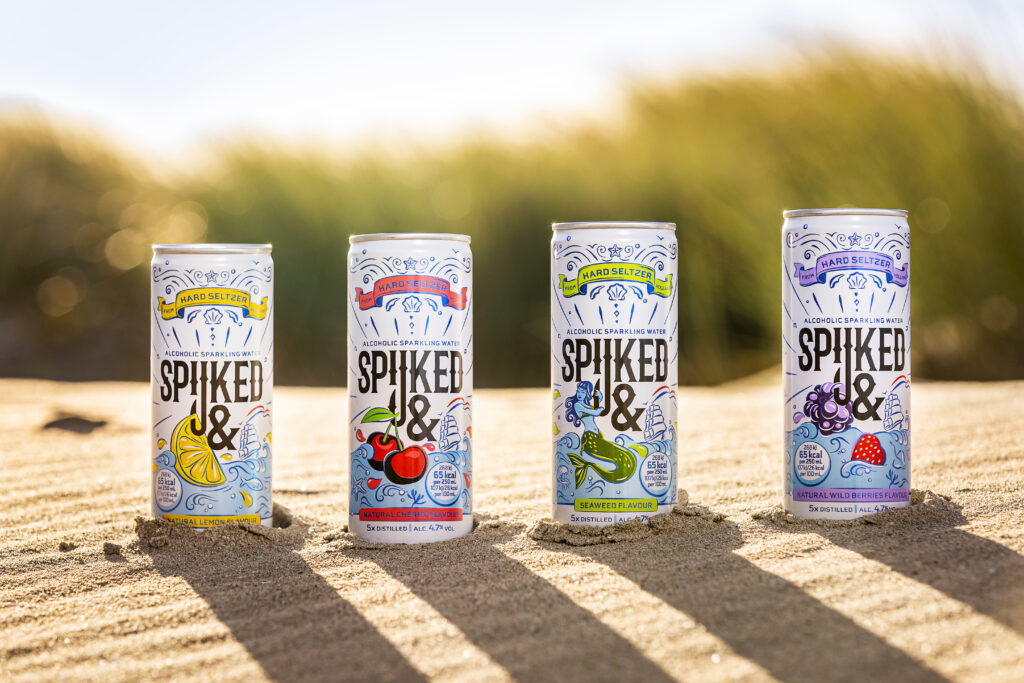 Lemon. Fresh lemons that pop out of the can but with a subtle touch. Thirst quenching to the last sip!
Cherry. It is like you taste a fresh cherry pie with ripe cherries on there, sweet and sour, great bubbly consistency of freshness with beautiful red fruit!
Wild Berry. This one is truly wild! Again the softness and a slightly sweet touch of blackberries and strawberry in the core.
Seaweed. At first the taste is a little bit to the sweet side and before you know it the real seaweed taste. Green, fresh and very well balanced! Not the most obvious, but a real uninque
Why are you in the canned adult beverage industry?
Hard Seltzers suit the modern consumer who is making increasingly conscious decisions that fit a particular lifestyle and set of beliefs. We always strive to stay relevant to the consumers and we believe that the trend hard seltzers draw its popularity from will be permanent and continue to evolve.
What do you think is the distinctive character of Spijked& Seltzer?
With Spijked& positioning, hooked on clear waters, we have set out with a commitment to restore ocean health. For every can of Spijked& sold, we contribute to a piece of seaweed farm the size of an A4. We do this in collaboration with The Seaweed Company, a company that is committed to the recovery of ocean health by establishing sustainable seaweed farms and value chains. Seaweed makes an important contribution to the recovery of the oceans, because it absorbs a lot of CO2 and enriches marine biodiversity. Most consumers value sustainability and will contribute to restoring ocean health by buying Spijked&. Linking the sustainability aspect through collaboration with The Seaweed Company also fits in with Swinkels Family Brewers mission to pass on our family business even better to the next generations. For this it is important to look at the long term and to invest in these kinds of sustainability initiatives
Why in a can and not in a bottle?
Aluminum cans are a very sustainable beverage package. Choosing for cans as primary packaging has given Spijked& a terrific opportunity to make a distinctive design and space to communicate our purpose. Cans are also a very convenient to store in the fridge and to bring to with you to visit friends or to a party. Next to this, cans are also one of the best packaging to preserve quality of the liquid and not be affected by sunlight.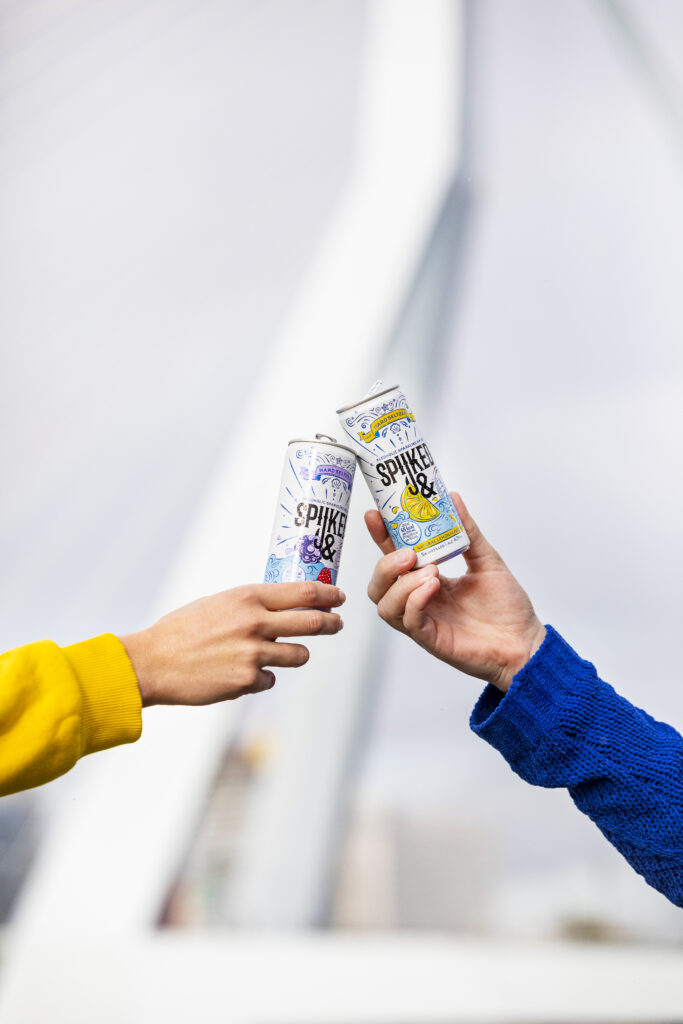 How do you see the future of canned adult beverages?
I believe canned alcoholic beverages are the future and will increase in popularity among our customers and consumers even further. The reason for this is the convenience the cans bring, as they are easy to take along by hand. Also, cans can be recycled and the recycling process for cans is well established in most countries.
Thanks Laura for your time, the pressure was all mine!