The Hard Seltzers are booming, Ready to Drink category is going sky high and at this moment it looks like there is no stop too it.
Within the European market the market share of these fruity adult beverages is becoming more and more. Most of the available data is from the US market. As 'State Side' is the largest market has a Compound annual growth rate (CAGR) of 128% a year, this will also be the case in Europe as a 'early adopter'.
So it was time for me to get in touch with several brands and investigate this 'millennials' market and do some 'research', well actually by tasting all of them!
With whom do I have the pleasure of speaking?
Yara Pelzer, brand manager Viper Hard Seltzer and Kornuit in the Netherlands.
Great to meet you Yara and wonderful you want to participate in an interview, what is your background in the adult beverage/rtd industry?
For the past two years I have been working at Koninklijke Grolsch (part of Asahi Europe & International). After some time at other drink-related companies, this is my first time working for alcoholic beverages. I started as brand manager for the local Dutch lager brand Kornuit, and when the international introduction of Viper came along, I had the opportunity to launch Viper Hard Seltzer in the Netherlands.
That all sound very cool, let's go direct to the product, how would you describe your Hard Seltzer range?
Viper is inspired on the new booming drink category – HARD SELTZERS – born in the US market. We invested a lot of effort in bringing the idea forward and created the ultimate refreshment – well balanced with a hint of fruit flavor (e.g. lime) and a bite of alcohol. Different than most hard seltzers on the US market, Viper is a brewed hard seltzer, which produces a more balanced drink, with a unique tasting experience. Viper is a sparkling water with a bite of alcohol and a hint of fruit flavour, perfect to enjoy a great time with your friends. On a hot summer evening at a park or any other relaxing time – whenever – Viper always gives you the ultimate refreshment. It is 96 kcal per can/bottle, does not contain any artificial colours and preservatives. Also, Viper is gluten free, because we don't use ingredients that can be source for gluten.

In addition to cans, Viper also chooses to offer the product in bottle. This drink is ideal for on trade and retail, where the Dutch consumer relatively often consumes from a glass bottle instead of a can, which makes it perfect for a hot summer evening in the park or on a terrace. Viper Hard Seltzer is presented with the pay-off 'sparkling water with a bite'. The bite refers to the snake ('Viper'), which can also be seen in the brand logo. Viper is launched in two flavours; cranberry and lime.
Tasting notes Dennis

Both are fresh and have a refreshing character, really 'thirst-quenching'. The lime is really like that (1,2,3,4,6,) 7 soda drink but without all the sugar and with a little bit of subtitle cinnamon in the end. The cranberry gives a little bit sweet nose at first, the flavors of fresh cranberry is pickup quite fast and the bubbles catch up, nice when you like a boost of red fruit in the summer!
And Why are you, Yara, in the canned adult beverage industry?
Good question; As the daughter of a bar owner, I grew up with beer. Not drinking it (back then), but seeing others drink it. It showed me that beer brings people together; it is a product that connects people and let them have fun. I've always had a connection to the beer industry and to Grolsch too. Working at the pub for over 8 years, tapping Grolsch, gave me a connection to the brewery even before I started working here. The good part is that I am working for two brands (Viper and Kornuit) that personally fit me better, while I'm still working for the brewery I had this connection with. Regarding the 'can' question; For me I think it's just that Hard Seltzer and beer is also served in cans.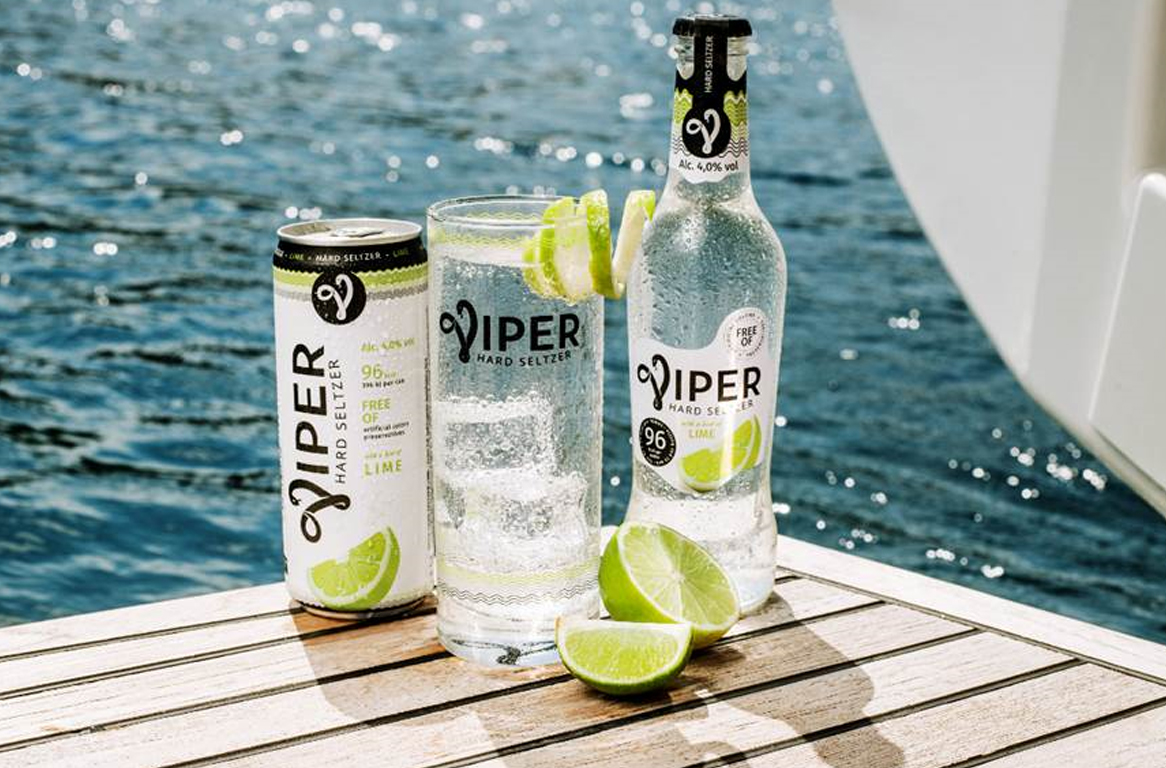 How do you see the future of canned adult beverages?
With people being on the move, drinking outside, going places, I think this industry will be growing. Cans are light and easy to bring with you while you're on your way. In the Netherlands we are a 'bottle drinking country', most beer we will consume from crates and bottles but can consumption seems to grow. Looking at the trend of canned craft beers and also Hard Seltzers, I believe the canned alcoholic beverages will only be growing more.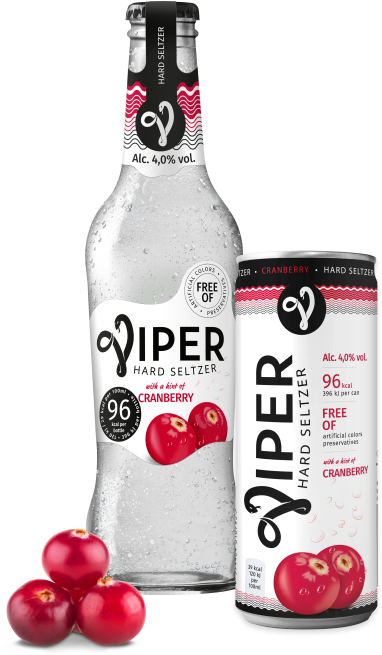 Do you wish to add something to this interview?
Just some shameless self-promotion; Try a Viper Hard Seltzer when you see it in the supermarket or on a terrace! Cheers!
Thanks Yara, the pleasure was all mine.