For more than 15 years now, a special wine competition has been organized in and around the northern Italian city of Bergamo.
'Emozioni dal Mondo Merlot e Cabernet Insieme' – translated as 'Emotions of the world Merlot and Cabernet together'. All the wines are mono-cepages or blends of the world famous almost inseparable duo Merlot and Cabernet Sauvignon and Cabernet Franc). The competition has been lawfully recognized by OIV (Organisation International de la Vigne et du Vin) since its very first edition and uses the 100 points method.
Wineries could apply with there wines in the following categories; still dry wines, sparkling wines and sweet and liqueur wines all of Merlot and/or Cabernet or crossings of Merlot and/or Cabernet Sauvignon or Cabernet Franc.
And very important is that wine should have a minimum percentage content of 60%. the presence of only one or both the above-mentioned varieties.
And now the results are in!
More than 55 judges from 22 various countries judges the wines at the beautiful location of Castello Degli Angeli, a wonderful location build in the middle ages.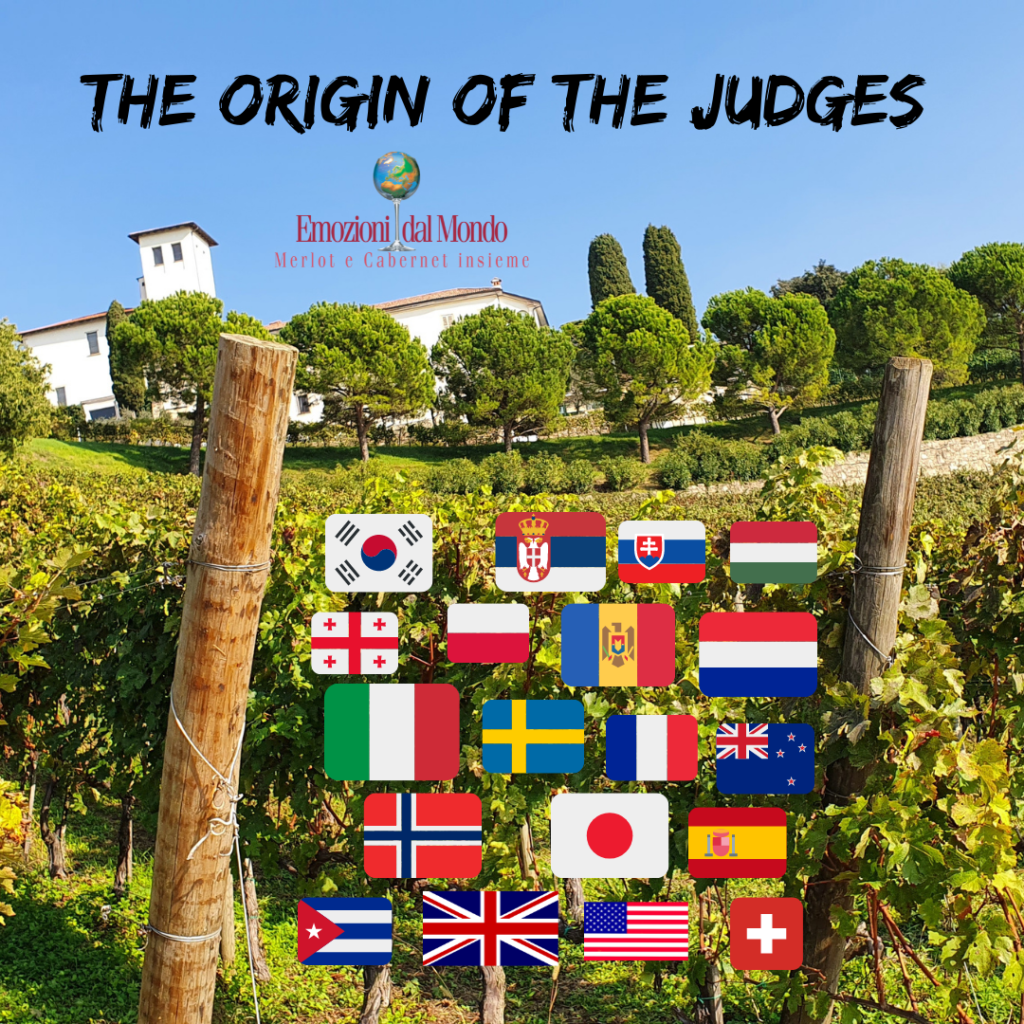 In total 220 wine samples from 18 various countries were tasted. The field of entrees was enormously as countries as Australia, Canada, Croatia, France, Germany, Greece, Israel, Italy, North Macedonia, Malta, Moldova, Peru, Czech Republic, Romania, Serbia, Slovakia, Slovenia and Hungary participated for the medals!
In accordance with the OIV regulations only 30% of the participants could win a gold medals, as this rules is one of the quality boosters the competition between the wines was difficult and exciting.
At the end of the competition the winners of the gold medals were announced, for 66 golden medals in total!
From which counties and production area's are the winners?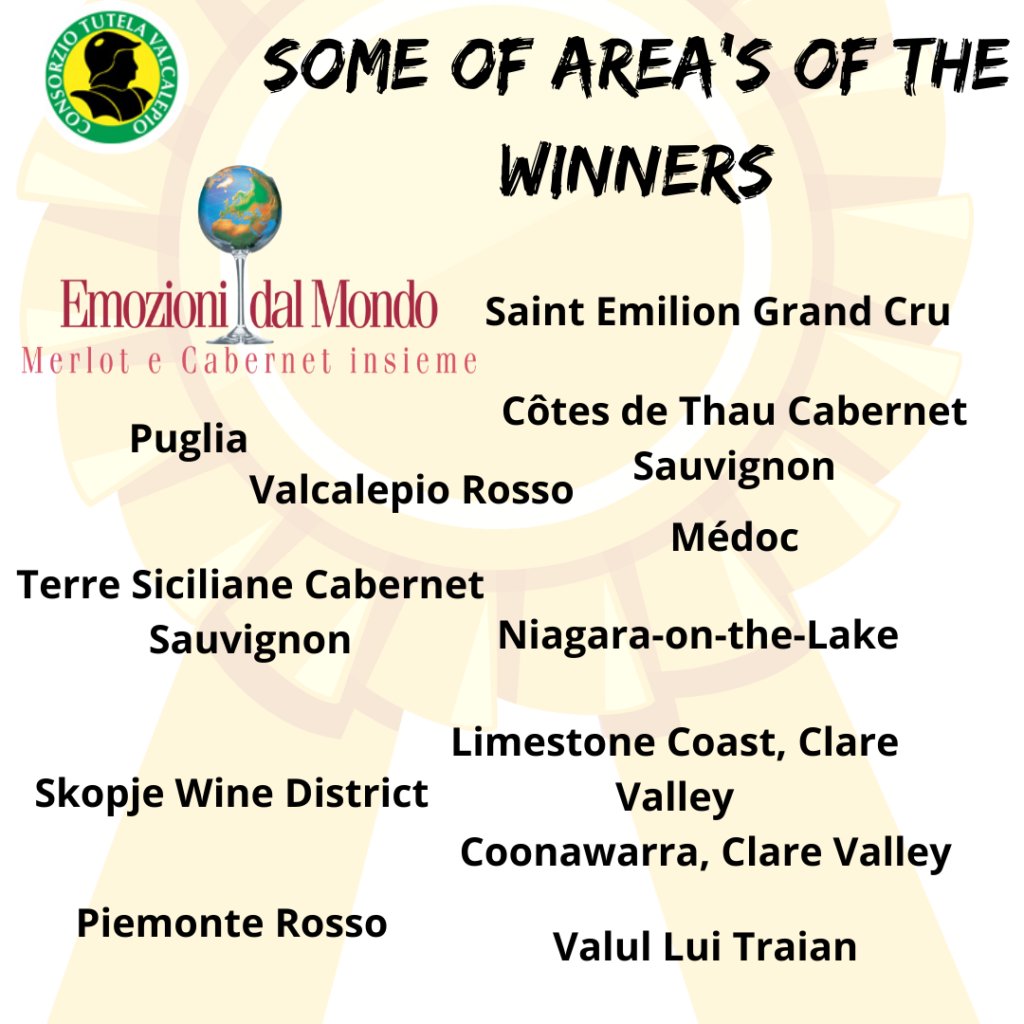 Also 15 PRESS PRIZES 'ROBERTO VITALI' were given. "The mentions of the Press Prize has been attributed from commission of journalists. The mentions are former-aequo and have been attributed one for each nation, with a highest score and however equal to the medal points."
For all the winners, names, vintages and points see here
.