Press release
A contest that considers diversity
Winelovers Wine Awards
There's only one week left until the early bird deadline (15 May) of the 1st Winelovers Wine Awards international wine contest, which will take place on 20–22 June in Budapest, Hungary. The organisers place great emphasis on diversity regarding both the jury members and the grape varieties. Wine judges for the contest will come from numerous countries from New Zealand to Columbia and from the USA to Poland. As regards the grapes, Winelovers Wine Awards welcomes every variety in the world, what's more, the organisers also encourage winemakers to send samples of lesser known or completely unknown varieties.
The location: gateway between East and West
Hungary has always functioned as a kind of gateway between East and West, and thanks to its winemaking traditions and values, the country can play a strategic role for those countries wishing to export from the region and to the region. The contest offers a focused presentation on the global wine market for countries exporting from Central and Eastern Europe. At the same time, Winelovers Wine Awards offers the opportunity to reach a large, concentrated market for countries aiming to export to Central and Eastern Europe.
Budapest, the capital of Hungary, is easy to reach by plane, train or by car (and even by boat) and shipping wine samples is also fast and easy, especially from other European countries. The contest's venue is the elegant Continental Hotel Budapest – a historic building, where tradition and modernity come together, offering a unique setting for a unique occasion – and last but not least, it boasts ideal conditions for the competition.
Jury members – the true value of a contest
Winemakers put all their passion and knowledge into the wines they enter, thus a wine contest should meet their requirements and have jury members with the highest level of expertise. Therefore Winelovers Wine Awards have invited Masters of Wine and Master Sommeliers, importers and head sommeliers of top wine bars and restaurants, wine educators and wine writers with decades of experience.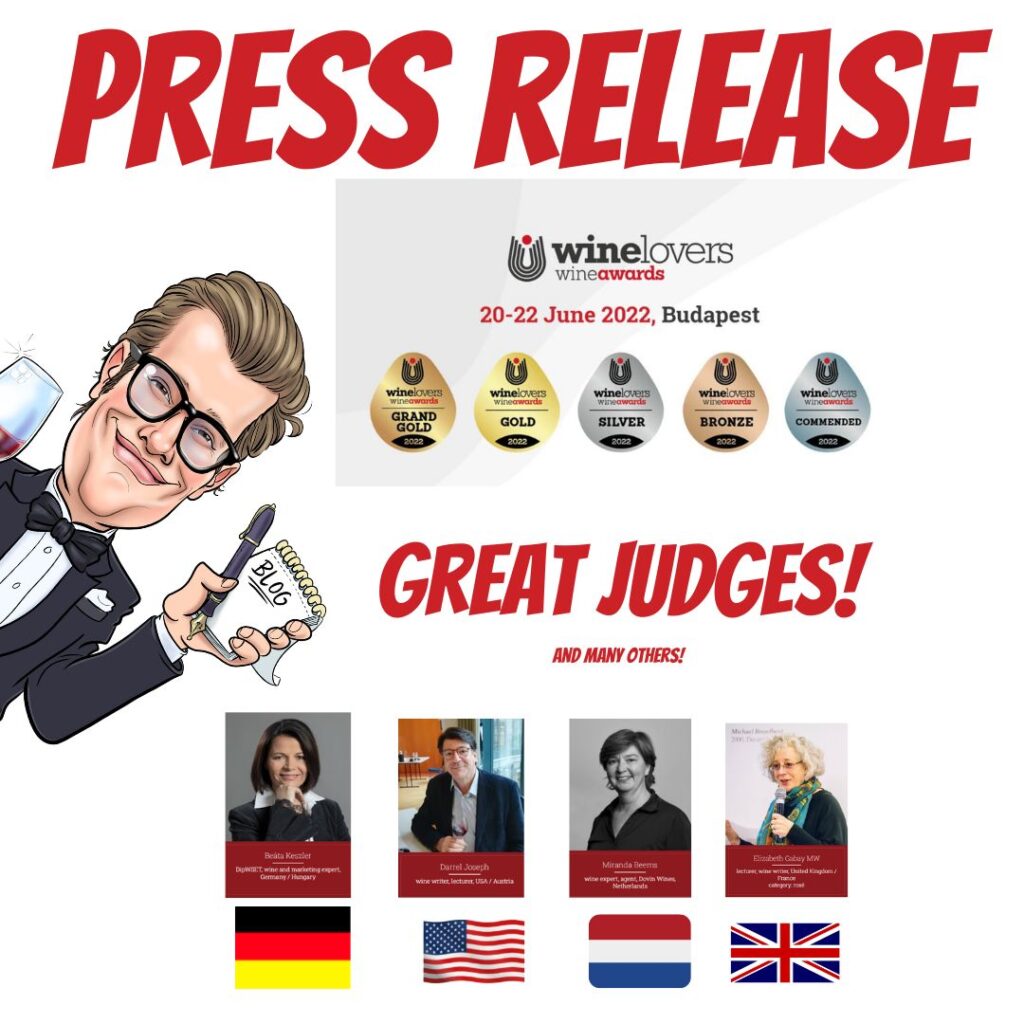 It is highly worthwhile to present wines to these experts, as they are current decision-makers and influential people, and their opinion can be used to further promote wines entered and evaluated.
For more information click here