In these series of interviews I will interview many enthusiastic people who are involved in the canned wine business.
My name is Aimée Lasseigne New and I am the New York City Brand Ambassador for Lieb Cellars,which is a 22 hectares, certified sustainable, winery on the North Fork of Long Island, NY and also our second label Bridge Lane Wine which specializes in craft wine offered in bottles as well as alternative formats.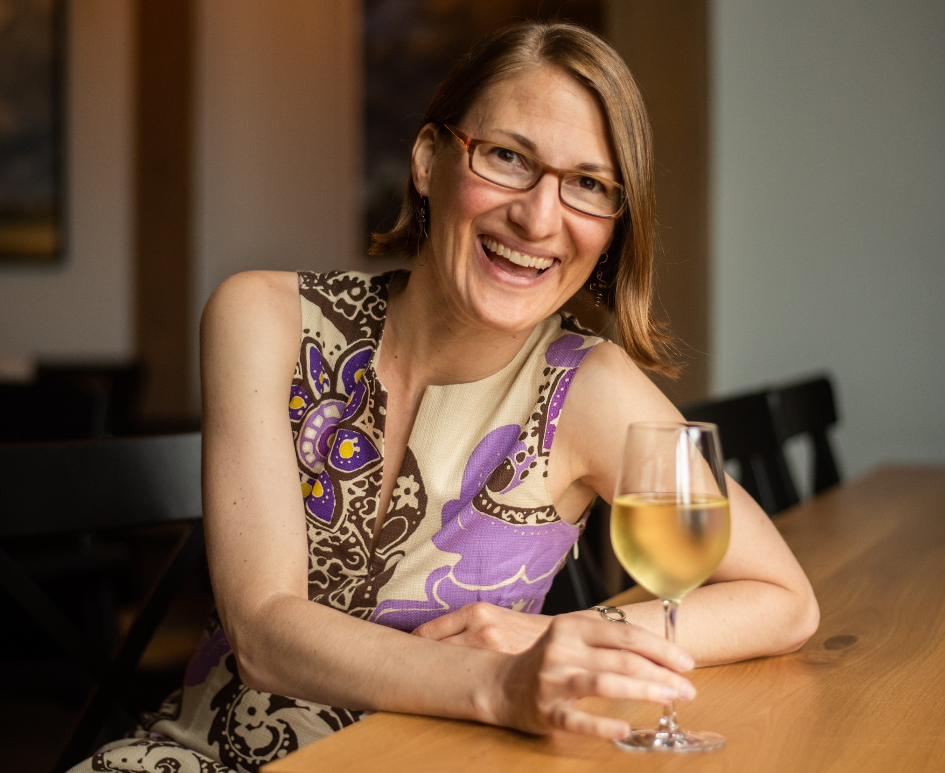 I worked in fine wine retail for 14 years and have also served in restaurants. I was selected twice to compete in the StarChefs Somm Slam at the International Chef Congress, have been a FICOFI guest sommelier, and my piece "The Struggle for Sweet" was selected as a placing entry for The Feiring Line Writing Mentorship Award. I am a graduate of Louisiana Scholars' College, recognized as a Certified Sommelier by the Court of Master Sommeliers, and a Diploma Candidate of the Wine & Spirit Education Trust (WSET).
As a freelance wine and spirits judge I have served on panels both locally and internationally in Paris, Beijing, Spain, Bulgaria, and Switzerland in addition to having visited vineyards across New York, Napa, Portugal, Bordeaux, Italy, and the Republic of Georgia.
How would you describe your wines in a can?
Bridge Lane is unique in that our wines are available in four sizes: 750ml bottles, 3L Bag-in-Box, 19.5L kegs, and 375ml cans. We were the first in NY to offer wine in cans.
Our rosé is the most popular. It is dry, known for its crisp acidity and is Cabernet Franc based with notes of strawberry, peach, and watermelon. Our Chardonnay is unoaked with notes of lemon, pear and green apple.
If you don't like Chardonnay, you will now! Great fruitiness and wonderful layers of aromas and what an aftertaste!
We have a rather unique wine – White Merlot which is actually a white wine made from Merlot grapes with no skin contact. There are notes of ripe honeydew melon and lime with an apple peel finish.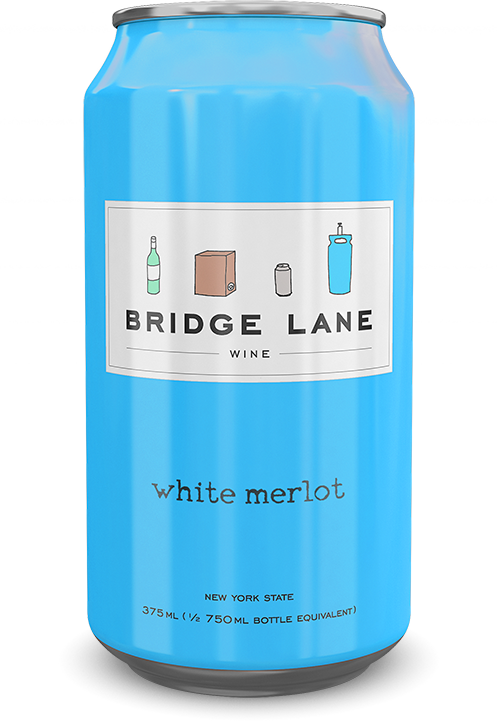 First time I tasted a White Merlot wine. Absolutely amazing and unique in his kind. Tropical fruit and little berries arise from the glass and the can. Without a doubt a great wine with potential in a can!
Our Sauvignon Blanc has freshly cut grass and floral aromas and a citrusy finish.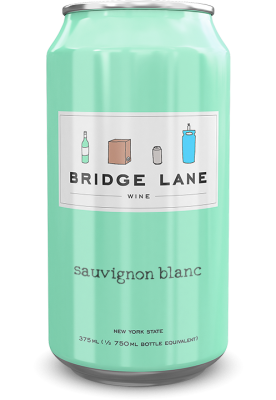 This is really what you would expect from a Sauvignon Blanc from this part of the world. Crispy, juicy and great acidity!
Our Red Blend is mainly made of Merlot with notes of black cherry and spicy cedar and spends 6 months in Hungarian Oak.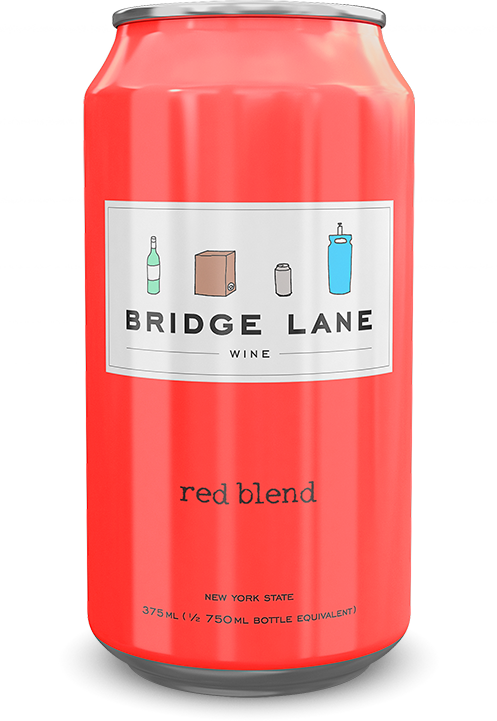 A BDX blend as it should be with a lot of 'over sea' freshness, which referring to the cooling ocean influence preserves the fresh acidity in the wine.The wine has got depth and notes of dark fruit and a balance between acidity and fruitiness. This is an example of a great red wine in a can!
We do have a 6th Bridge Lane wine, and it is available only in cans – our Bridge Lane Bubbles which was first released in 2020. It is mostly made of Riesling with notes of tangerine, honey, and jasmine. Unlike our other wines which are dry this wine has a little residual sugar to balance the zippy Riesling.
Our General Manager, Ami Opisso discussed this with me recently. They had talked about cans in 2014 when they rebranded Bridge Lane and launched boxes and kegs because it was logical to include cans as a part of our alternative format focus, and as she said, "because we wanted to bring them to the beach" but she quickly realized that cans were going to require a lot more research and development than the other formats. There were multiple barriers to entry.
A purchase of an entire truckload of cans from Ball Corp. was necessary, the shrink-sleeve process would occur in the Midwest, and there were no mobile canners in the Northeast who had ever canned wine before.
She said it took her and Russell Hearn (our winemaker) two years to figure out the logistics. Our rosé was introduced in a can in 2017 as a small batch to make sure it was viable, and our other wines followed in 2018.
How do you see the future of canned wines?
I see only increased growth potential. I don't have the exact figures in front of me, but the percentages of canned wine sales are constantly increasing at a rapid pace and are even starting to be explored in unexpected markets such as India.
Yet in the US, still wines in cans are currently less than 1% of sales. This has room for improvement here and also globally as trends skew towards interests in packaging of products that are better on the environment and choosing quality over quantity as individual canned servings of premium wines may offer.
Do you wish to add something to this interview?
Yes, I appreciate that The Wine Can Guy focuses on global matchmaking in the premium canned wine category. I thank you for sharing your vision and for having me here. Our industry is truly lucky to have you as an energetic ally.