Last month I tasted various Italian wines with the tasting panel of Voerman Wijnen for the import next fall. Lots of wines from Veneto, in particular Valpolicella this time. But also one Primitivo from the very south, Puglia. Below an impression of part one.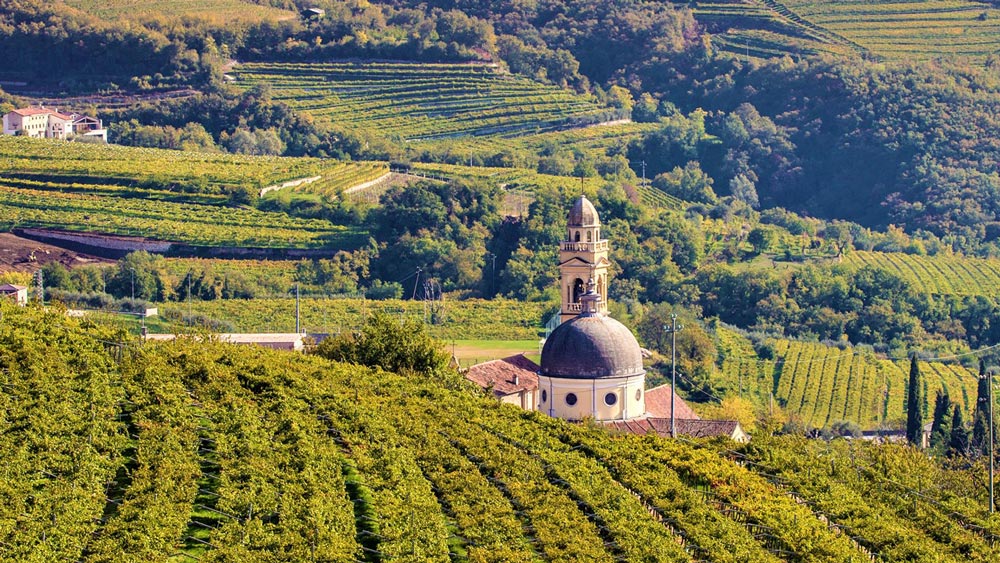 Azienda Agricola Novaia We need to go back to the 15th century, at that time the Vaona family made their presence. Overlooking the the Marano Valley in the Valpolicella Classica area, the old manor house is still standing strong. With an ancient stone carved cellar (Tinaia in Italian) used for the ageing of Ripasso, Superiore, Amarone and Recioto wines it is unique. Within the special aging cellar, wines are aged in medium toasted barrels from French and Slavonian oak. Besides the Tinaia they also have a ''drying'' cellar for Amarone and Recioto grapes, called the Fruttaio. This family owned winery has an annual production of approximately 50,000 bottles of which they export seventy percent abroad.


Valpolicella Classico superiore 2019
Deep ruby ​​red, cherries, red berries, pepper, cocoa, minerals, ripe fruit, tight mouthfeel, structure, spicy acidity.
Amarone della Valpolicella 'Corte Vaone' 2015 Deep garnet red, bay leaf, liquorice, silky tannin, soft, mighty, powerful, layering in aromas, robust, black cherries, dried fruit, raisins, currants, dark chocolate, sweet tobacco, beautiful acid balance, nice sweetness, long finish.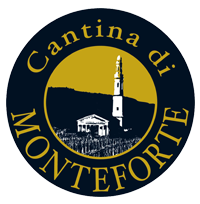 Cantina di Monteforte Founded in 1952 as a cooperate named 'Cantina Sociale di Monteforte d'Alpone', the company has grown from a small cooperative, in the main historical denominations of the province of Veron, of a few members to a highly professional conjoin wine firm with 400 grape growers. Nowadays they have 1.200 ha. of vineyards to control and produce over 4 million bottles of wine on a yearly base. Over the last decades they have invested in new technology like state-of-the-art bottling plants, new wine label lines, vineyards techniques and many more innovative solutions to make the process better and to ensure the quality of their wines. As they have a wide range of wines, I tasted some of their Prima Pietra Line, which is translated as "1st stone", which links to the foundation in 1952.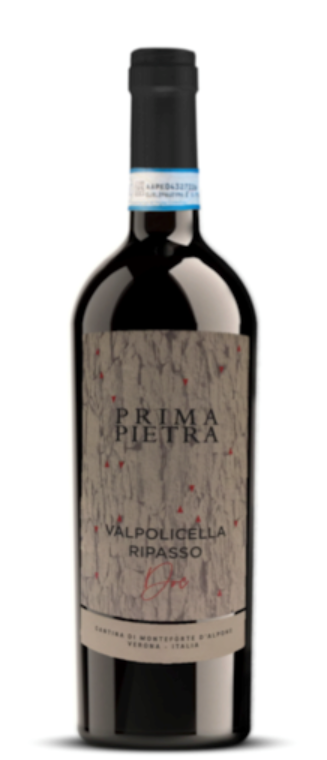 Pinot Grigio Delle Venezie 'Prima Pietra Line' 2020 Dark lemon yellow, citrus fruit, tropical fruit, slightly nutty, juicy, playful acidity, round body, fresh / full finish, classic bitter aftertaste.
Montepulciano D'Abruzzo 'Prima Pietra Line' 2020 Deep ruby ​​red, intense nose, fresh, cherries, blackberries, light spiciness, ripe, full, supple, forest fruit, leather, bay leaf, cocoa, liquorice, fine acids, ripe tannins, individual character, long finish.

Valpolicella Ripasso 'Prima Pietra Line' 2018 Ruby red, pronounced nose, cherry, round, black currant, blueberry, tobacco, pleasant acidity, complex, remains youthful, long finish.
Cantina Paradiso When the Second World War finished, the year that came the 1950s were very poor for the farmers in southern parts of Italy. Grandfather Angelo Paradiso, one of the many ordinary farmers in Puglia, decides to seek refuge in viticulture at that time. He founded the Cantine Paradiso winery in 1954. Today his winery is best known for its generous "jammy" red wines made from Primitivo, Negroamaro and Nero di Troia.
Posta Piana Primitivo 2019 Cantina Paradiso – Puglia
Opaque purple, very fragrant nose, jam-like red fruit, cherry, blackberry, cranberry, red plum, ripe, abundant, clove, sweet tobacco, balanced, ripe and round tannins.

Stay tuned for part two!