With whom do I have the pleasure of speaking?
Gil Frias, Commercial Director of JMV Group.
JMV Group is a Portuguese owned business group, with companies in Portugal, Spain, Canada, and USA. It has 7 companies developing 3 businesses (Wine Production, Coffee Production and Drinks Distribution).
JMV Group owns BORGES WINES, a company from 19th century that produces GATAO WINE and other brands in several different wine demarcated regions of Portugal. The company exports 60% of its volume which rounds 8 million bottles per year.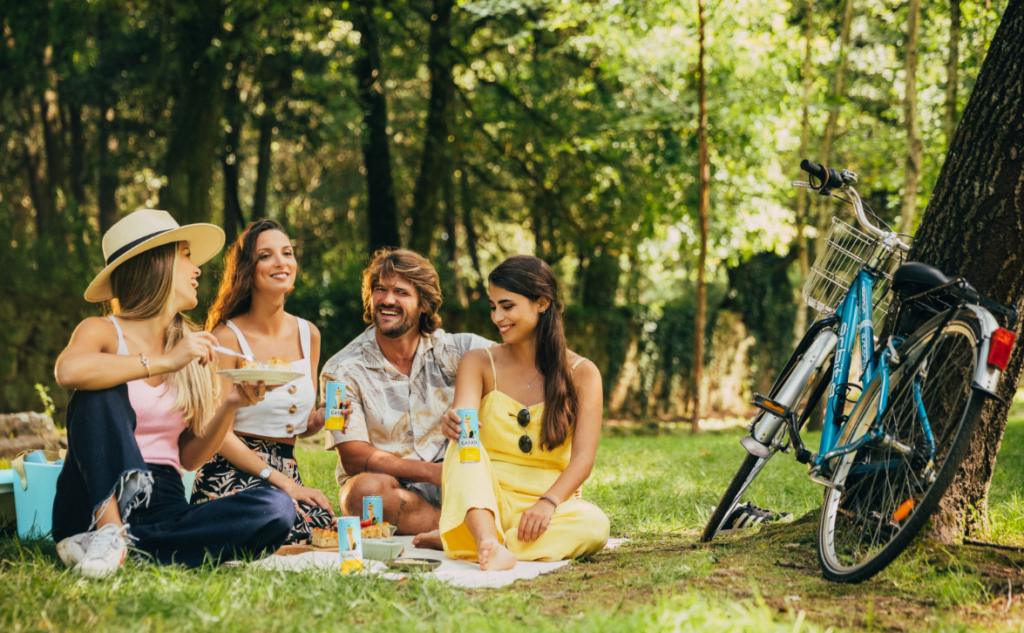 What is your background in wine?
I am working in the wine sector since 2000. Responsible for brand building and sales of wines, spirits, ports and sparkling initially in Portugal and Spain and, since last 10 years, in almost 70 different countries in which Borges Wines are being represented.
How would you describe your wine in a can?
It is a typical wine from the Northwest area of Portugal: fresh, young, low alcohol (9 degrees), floral and citrus aromatic, slightly petillant and very easy-going. Goes perfectly with seafood, salads, light meats, and it is often connected with summer consumption.
Why are you in the canned wines industry?
Because canned wine is perfect for young consumers of wine:
– Environmentally friendly
– Non-complicated
– Summer, pool, and beach consumption
We believe this format is perfect for our GATÃO WINE.
How do you see the future of canned wines?
We believe canned wines is a trend that will grow strongly next years, and it is not a short-term fashion.
Environmental concerns make people search for smarter and lighter formats of packaging.
The can is perfect for young wines that live of its fruitiness. The hermeticity of the can and the opaque surface is ideal for maintaining the fruity scents of wines.
The fine surface of the can is also ideal to get quickly the right serving temperature, with lower level of energy spending.
Do you wish to add something to this interview?
We want to send our congratulations to you for all the work you do in promoting this new concept of wine in can.