For the International Canned Wine Competition, in my role as their International Ambassador was reasonable of acquisition of new sponsor contracts. One of the news sponsors is the Ardagh Metal Beverage Europe. Below you will read an interview with Adriana Escobar, Product Manager at Ardagh Metal Beverage Europe.
What is your personal background?
I'm a positive, objective oriented marketing professional with over 15 years of international experience in translating consumer needs and preferences into new product solutions, adding value to consumers and customers worldwide. Lived, studied, worked in 3 different countries, enhancing my intercultural skills to bring different worlds together: innovation in tradition.
What does your company do in the canned wine business?
Ardagh Group is a pioneer in wine cans, having developed this specialist packaging in response to the needs of our customers in the wine and wine-based beverage sectors. We produce 187ml, 200ml and 250ml wine cans, and also offer top-to-bottom support for customers, from corrosivity testing with the wines themselves, through connecting customers with expert fillers or helping them set up their own line, to all the nitty-gritty of getting the perfect design and graphics on the final cans.
Why are you focused on canned wines?
Wine in cans is a growing sector both in Europe and worldwide, and since cans are convenient, portable, sustainable, quickly chilled etc., they have a lot of advantages for consumers – especially with the current trends toward outdoor socializing and casual drinking occasions. Because Ardagh has a long track record in the wine industry, and we are always innovating, it was a natural next step to offer the wine can as a packaging option.
What makes canned wines different from other canned products (eg. beer, soda) in your business?
It's probably the fact that wine comes with such a specific tradition behind it, and with certain cultural expectations that are often really special for the country or region where the wine comes from. By being absolutely careful to make sure the wine can preserves the delicate and unique qualities of each wine, we want to honor all of that tradition, all of the culture inherent in these wonderful wine products, while also helping customers to expand their markets and welcome in a potentially new generation of wine drinkers. So canned wines are different because they're the next step in a long, long tradition that has had a certain "look" for hundreds of years, and they're uniquely innovative and exciting for that reason.
Why do you sponsor the International Canned Wine Competition?
We are delighted to sponsor the ICWC because we know just how excellent and exciting canned wines can be. It's really great to celebrate them and see them formally recognized.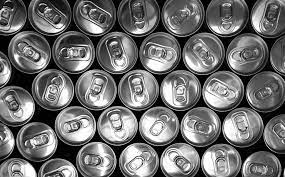 How do you see the future of canned wines?
Canned wines are a really exciting market. Particularly among, say, younger drinkers who may not necessarily have thought of wine as a casual-drinking choice before, we see them growing in popularity in quite a big way. Wine in cans really expands the possibilities for wine producers to reach new markets and offer a new and modern proposition which carries their great tradition into the future.