A few weeks ago I published an article called 'Ready-to-drink category will soon overtake wine in the US'. In this article I emphasized the sky rocking growth, +130% in one year, of RTD beverages like pre-mix cocktails, wine in a can, Hard Spritzers and Seltzers. And the forecast that these products will soon outrun wine in a total segment in the US.
Framed on the new age drinkers, the millennials, the adult beverage industry need to change or adjust their way of thinking, production lines, marketing mindset, transport/warehousing, (social) media plans and many more things.
Generally millennials don't go for a product, they want a whole experience. Brands need to be reconcilable with a true story behind it, also the discover new things, interact & connect with friends and see that 'marketing with meaning' really works. Use goes before possession and entertainment and easy digital app use is key to succes.
If we look outside the wine business, we see that national and international brands like Airbnb, Uber, Swapfiets, Netflix, Hello Fresh and Go Sharing are focused on using a place to stay, taxi, bike, on-demand content, healthy meal boxes or electric scooters. Its all about service, easy of use, environmental focus, app based and marketing with a meaning and experience to share with friends!
Other 'millennial driven' brand like Starbucks, Converse, Nintendo and Apple are creative in their product range, authentic in their marketing and have a solid long-lasting story behind their brands.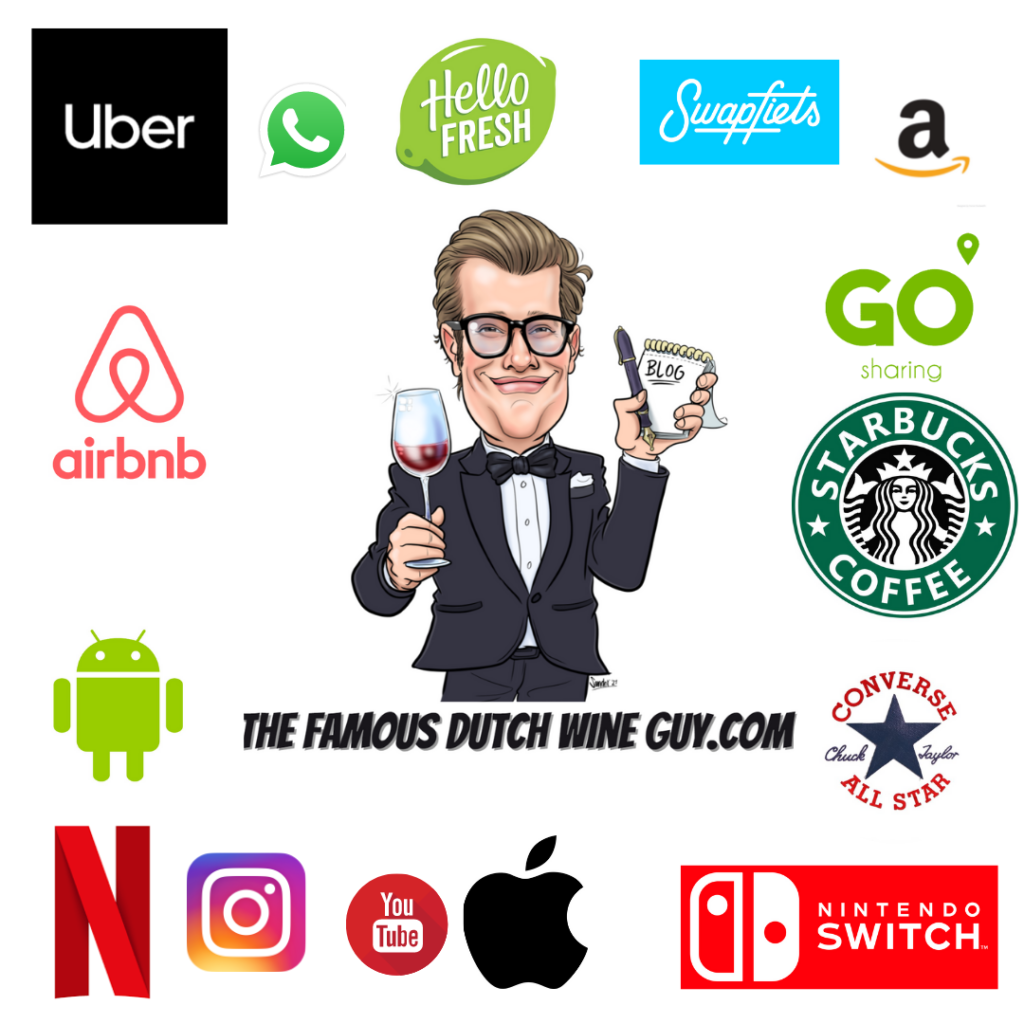 Generally looking within the traditional adult beverage industry, marketing is top down driven and brand are 'premium' or high in value due to name and price level of the past years. Why is wine from Burgundy the best in France? Is it because my father always drunk it and the wine companies have famous names? Or is that just from a perspective of older generations?
What about millennials? Do all millennials think the same? You could guess the answer, not they do not. If you what to characterize this generation – roughly born between1981 and 1996, give or take a year or two – you can distinguish five groups with a special market segmentation model.
Segmentation by model Glocalities
The Glocalities model, which has been in existence since 2014, provides insight into the values ​​of daily life, cultures, preferences and consumer behavior of residents from 27 countries. Let's take a quick look at the segmentation groups and see what their preferences are.
Socializers (10%)
Socializers are very family oriented, they love to spend time with their loved ones. They enjoy the little things in life and are generally unambitious. Socializers will take as few risks as possible, because they want a quiet and harmonious life. They do like to consume, but not necessarily luxury products. The Socializers are not brand sensitive. Socializers are less internationally oriented.
Conservatives (15%)
This are the 'old school' millennials, they are properly first time millennials (early 80s) who care about norms and values ​​and form the bridge between their own generation and the previous one. Have really grown up with the upcoming of the internet, computers were large and expensive and have learned what digitization is. Conservatives are family-oriented. They also attach great importance to religion and/or traditions. They want to live a meaningful life with their loved ones around them. They have a great sense of national pride and are also concerned about global problems, such as environmental pollution. Conservatives don't like to take risks. Consuming is not important to them, they attach more value to simple things. They have strong opinions about all sorts of things.
Achievers (20%)
Achievers are very focused on professional success and status. This can be seen in the luxury products that this group consumes. Achievers want to be noticed by others, recognized and preferably seen as a role model. They are positive in life. For Achievers it is relatively important to improve their social status. Career and money are important here. They are very driven. Success makes this target group happy. However, family and relationships with others is very important to the Achievers. They find it important to help others and therefore do their best to make a difference to society.
Creatives (25%)
Creatives can be described as open-minded global citizens. They are open to different cultures and different roles based on gender. Equality is something the Creatives find important and strive for. The Creatives find it important to have good relationships with others. They can easily move in someone his/her situation. For the Creatives, career and money are less important. They prefer to go for new experiences that enrich their lives. Sustainability and "global issues" are very important themes. They are environmentally conscious and contribute to a sustainable and better world. They are also characterized by trying new things.
Challengers (30%)
Challengers love to consume and like to stay on top of the latest trends. Money and career are important to this group, it brings them to a lifestyle that they envision. In this way they like to get recognition from others. Challengers are slightly more individualistic and thus less family oriented than other target groups.
Are you born between 1981 and 1996? Which type of millennial are you? Or a bit of all five?