Canned wines are starting to find there place in the US, the UK, South Africa and on several countries on the European mainland. This time I got some samples from a whole other continent and country, BRAZIL!
With whom do I have the pleasure of speaking?
Lucas Simões, Product and Project Coordinator Ponto Nero Winery.
Thanks Lucas, nice to meet you, what is your background in wine?
I'm Winemaker, Sommelier, Marketing Specialist and Student WSET Level 3.
How would you describe your wine in a can?
Becas Sparkling wines are young and fresh. Its low alcohol content, vibrant acidity and intense aromas are an invitation to an uncomplicated consumption.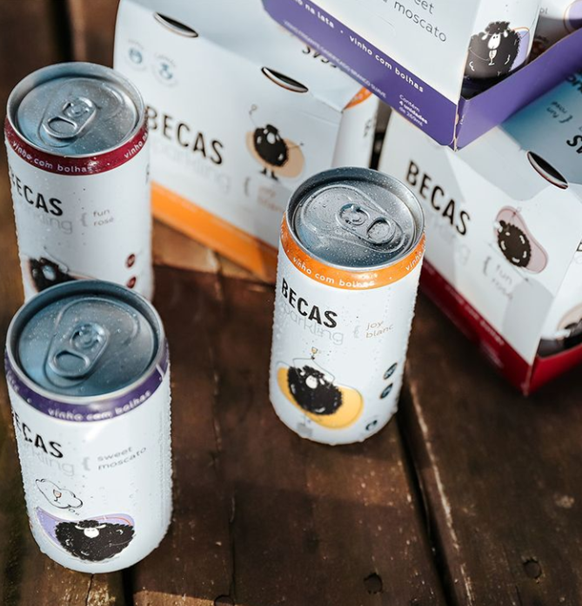 Sparkling Joy Blanc Becas, Serra Gaúcha (Gaucho Highlands) – Brazil, Medium Dry Sparkling Wine, 100% Chardonnay 7% ABV 269ml
Pale yellow color. Little sweetness of ripe melons, tropical fruit and some apples and pears. All with a good connection to the acidity in the wine.
Sparkling Fun Rosé Serra Gaúcha (Gaucho Highlands) – Brazil, 98% Glera and 2% Merlot, Medium Dry Sparkling Wine, 7% ABV 269ml
Medium rose in the color, with notes of little red fruit also apples and pears and also a small sweetness at the end. Fresh and sparkling and a unique blend of grapes!
SWEET MOSCATO Serra Gaúcha (Gaucho Highlands) – Brazil, Sweet Sparkling Wine, 100% Muscat, 7% ABV 269ml
Pale yellow color with hints of flowers and fresh and intensely aromatic.
Why are you in the canned wines industry?
Although the use of canned wines is not new at a global level, for the Brazilian market it is an innovative segment that will reach new consumers.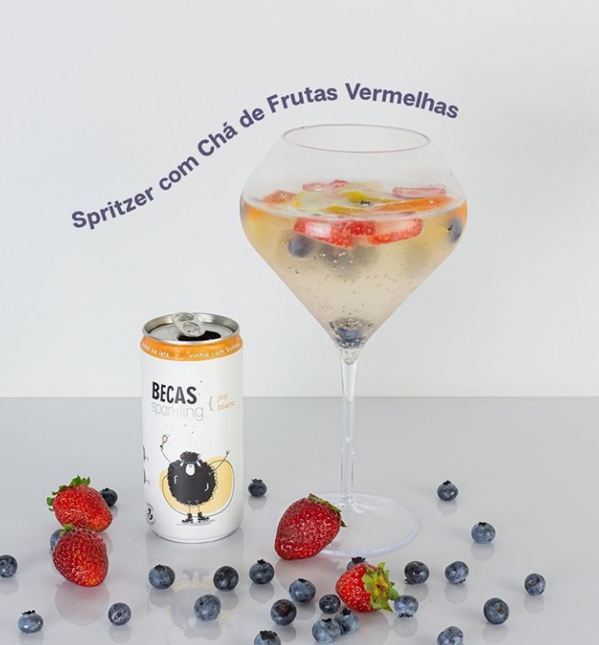 How do you see the future of canned wines?
It is certainly an expanding segment, which provides a more democratic way to consume wines in the most varied moments and styles.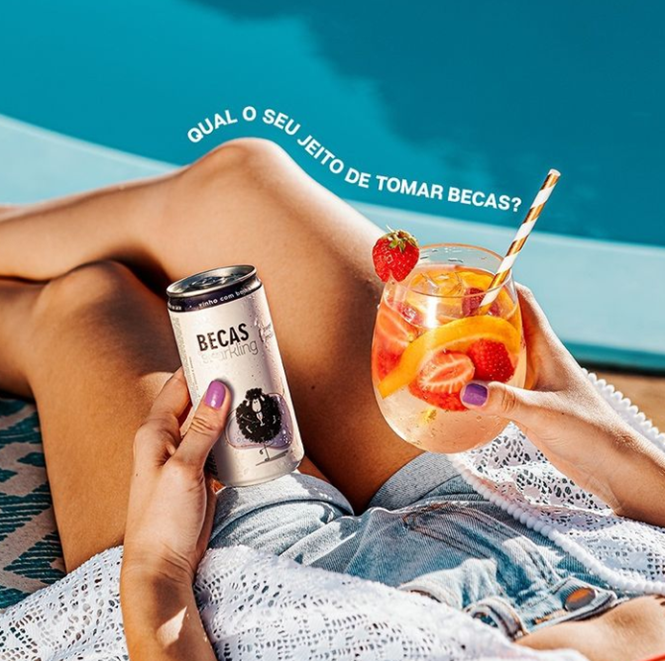 Do you wish to add something to this interview?
The Becas Sparkling brand proposes a fun and informal communication, without sacrificing product quality.
Thanks you Lucas the pleasure was all mine!