In Strasbourg there is a very special wine competition. It is the only one in the world under the patronage of the international vine and wine organization (OIV) entirely dedicated to the diversity of the white wines. 
A great new development in 2022 is that orange wine was invited to the Mondial. According to the definition of the OIV, it is a macerated white wine.
Coming from the New World, the European continent, Asia and Oceania, the colors of white and orange wines swirled even more at the Palais de la Musique et des Congrès on June 11th and 12th during this 24th edition. The wine estates of the world entered the dance with in particular a first participation
from Mexico, a winning date for Japan, celebrations of indigenous grape varieties and beautiful confirmations of medals.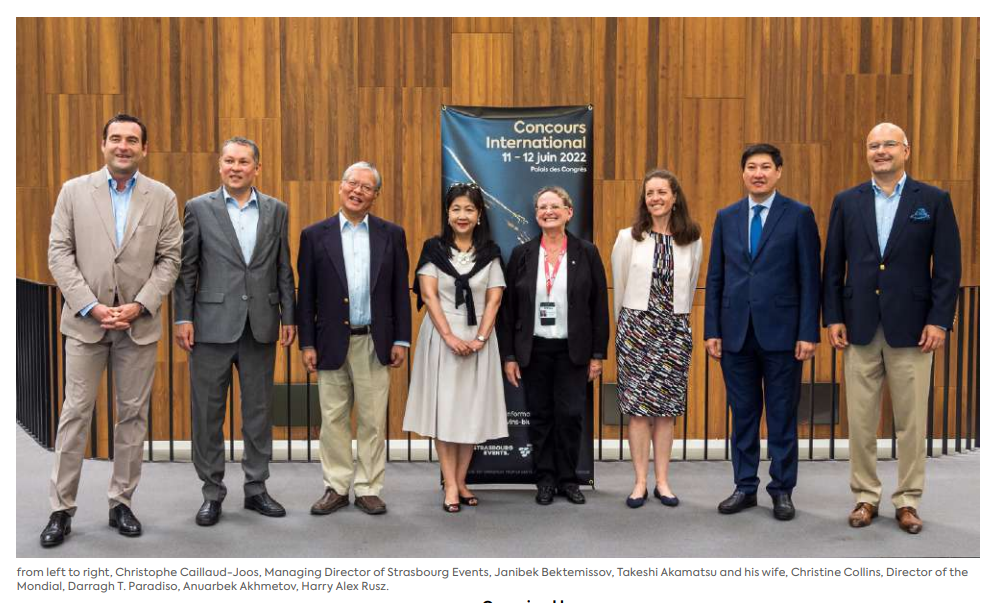 A desire to participate also for the 63 expert judges from the 5 continents who for some had been prevented for 2 years from traveling from South Africa, Australia, Canada or the States. The tempo: 3 series per morning for each judge and 70 wines tasted by expert over the 2 days.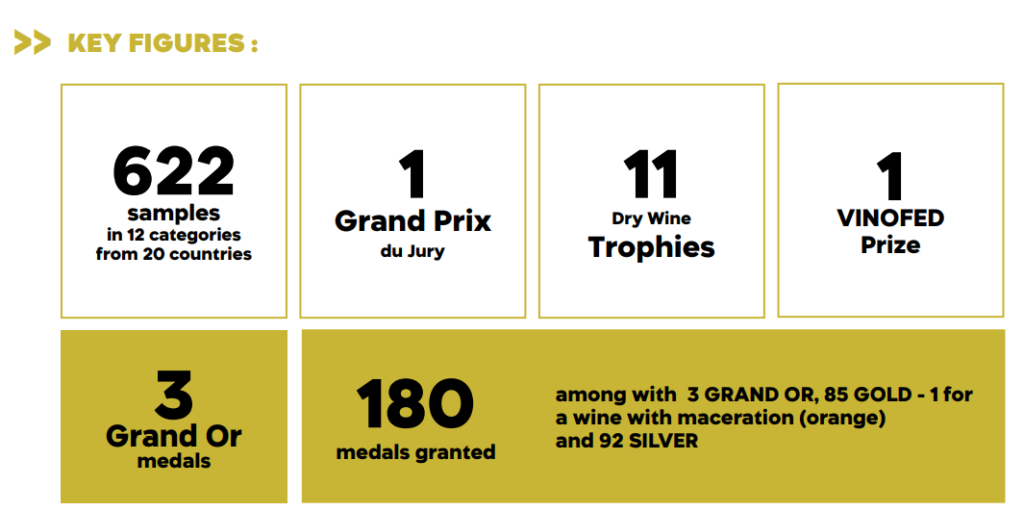 There are several categories like Chardonnay, Muscat, Pinot Gris, Pinot Blanc, Riesling, Viognier, Sauvignon Blanc and many more.

For all the 2021 results click here.