With whom do I have the pleasure of speaking?
James Bailey Smith, I'm a cameraman documentary filmmaker and winemaker. Located in Bristol City Centre in the UK.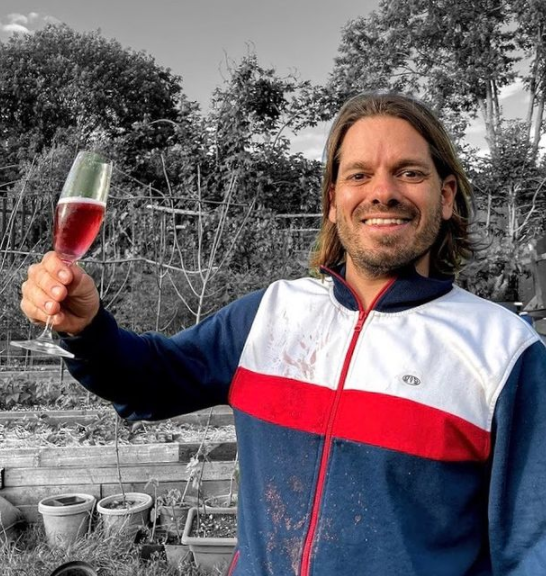 Nice to meet you James and very interesting….a cameraman and filmmaker…. so what is your background in wine?
Well I've been doing my camera and film work for 15 years but I decided to get into the wine industry because I got hold of a lot moment. So in the UK, we have small Parcels of land called allotments where people can grow like fruits and vegetables. And I'm very fortunate to have one outside the back of my house. And so I when I moved to this house, it, I got the allotment and I decided for the first thing I would do is plant a small vineyard with the eye. Idea of making my own wine which I have been doing now for three years and I just fell in love with wine making and I wanted to work out how I could get into the industry started researching some ideas and realize that I well discovered that canned wine was becoming popular in America and so I decided to set up a English canned wine company. So basically I'm a winemaker small scale, Back Garden, Vineyard allotments. I don't have a background in wine other than drinking it, which I guess is the same for a lot of people but in terms of like the wine industry I have been making my own wine and that's kind of what got me interested purely through making my own wine called NANIA'S.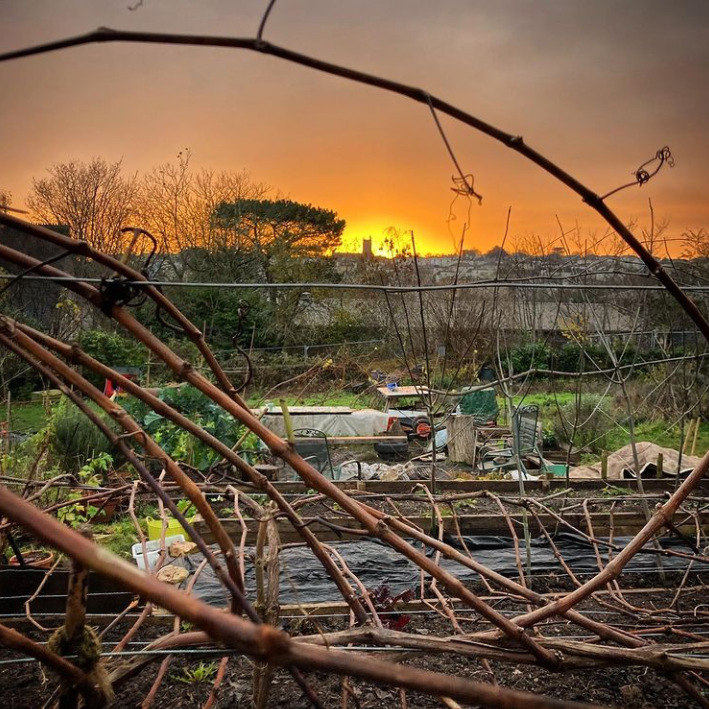 That is so cool! Backyard wine from a filmmakers, this story gets better and better! How would you describe your wine in a can?
Okay, so we just have one product at the moment. It is a English Rose, a spritzer. So we made a very, very fruit forward base wine from a great called rot, the Rondo great which grows very well in the UK. It's a hybrid grape that also is used in The Netherlands!. So it's much better for our climates which is all we are on the margins of what is possible.
Be a small sort of disruptive brand in this space
So it's five and a half percent and it's bursting with summer fruit notes. So we've got loads of raspberries in there also great amount of strawberry, it is really delicious easy going drink. It's not a pretentious is an uncomplicated wine, but it does have some complexity because we've we've added a small amount of a raspberry shrub.
So a shrub is a kind of cordial, but it's not really a cordial. It's it's a way of preserving freedom. So Sailors used to have a shrub on their sailing ship so they would get their vitamin C on the long voyages across the Atlantic.
And so I have put a small amount of raspberry shrub into the mix in the spritzer to give it a little bit more complexity and a shrub is made of vinegar which is one of the things that preserves it. There is a very tiny amount of this raspberry shrub in the mix, which adds somebody and some complexity to the whole drink. It's a deliciously refreshing summer spritzer!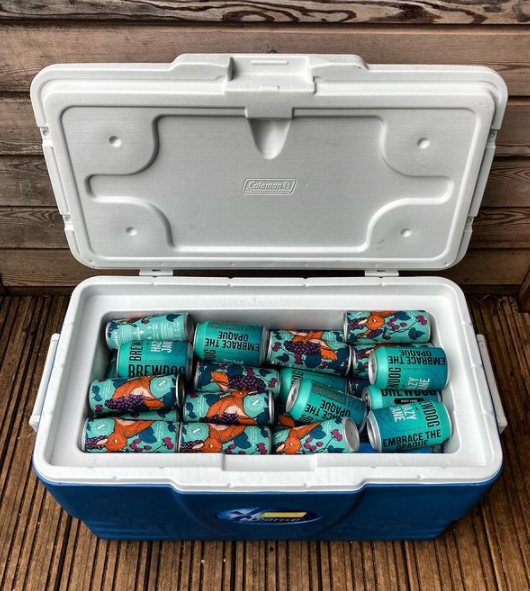 Why are you in the canned wine industry?
Why would you not want to buy quality wines in a smaller format? I mean, it just makes complete sense. You know, if I open a bottle of wine on a Monday night or Tuesday with dinner the Temptation and often what happens is that you'd finish the whole lot or you might drink it on Wednesday. And, you know, we all know we shouldn't be drinking so much. So it's much better for portion control. And I think that the public will realize that very soon and can wine will be a very good it proposition.
Well, the wine industry bottles are the past, the cans of the future.
That's why I've decided to go with can whine and I guess the other thing is; who am I to go up against this ancient industry of wine trading, and just do what everyone else is doing and put my wine in a bottle? That sounds to me like really hard work, why would you want to set up a company doing exactly the same as everyone else has been doing for so long? So for me can wine made more sense because it's a new thing and exciting thing and something that I can get behind and be a small sort of disruptive brand in this space, everyone's doing bottles and wine. Why would I do that? That's kind of how I feel.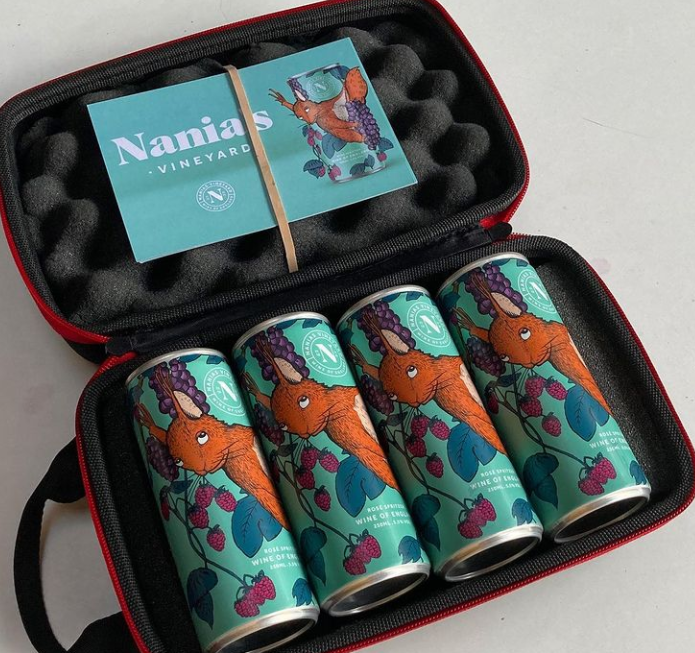 You sound like an innovative entrepreneur with a Millennial perspective on life, just what the world of canned wines needs! But how do you see the future of canned wines?
What I predict that will happen is that you will go into shops and supermarkets in a two or three years time and there will be a fridge full of canned wine with varieties from all over the world. And there will be a distinct section within one shot. They'll be a range of qualities and prices. It will broadly, speaking will reflect the rest of the wine world. I also think there will be more interesting wines in the canned wine fridge in every shop.
The future? A fridge full of canned wine with varieties from all over the world