Since 2002 global rosé consumption has risen by nearly 40% and the thirst for rosé wines is expected to continue growing.
"By holding the Rosé Wine Session we aim to respond to market needs and growing consumer interest and to give rosé wines the attention they deserve in the international arena", says Baudouin Havaux president of the Concours Mondial de Bruxelles.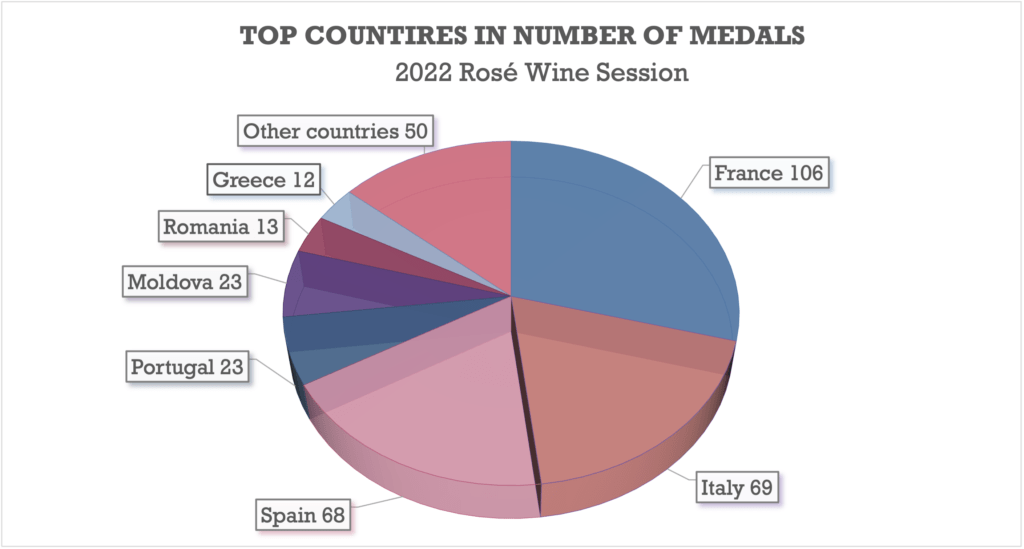 The three countries that dominate rosé wine production in Europe are also those which entered the most wines in the competition this year: France (361), Spain (237) and Italy (230). But among the competing countries are also Australia, South Africa, Mexico, Brazil and even China.
Languedoc-Roussillon is the leading region for the number of entries (105) followed by Provence (98), Castilla-y-León (89), Abruzzo (50) and the Loire Valley (43).
For its host in 2022, the competition has chosen Valladolid, the capital of Castilla y León and home of some of the most famous rosés on the Iberian Peninsula.
The results
Over 1,000 rosé wines from around the globe competed last week in Valladolid for the coveted medals from the prestigious Concours Mondial de Bruxelles. The Rosé Wine Session of the renowned international competition awarded Silver, Gold and Grand Gold medals to rosé wines from 23 countries.
The best dry rosé in the competition comes from France, the best medium-dry from the Czech Republic and the best sparkling rosé is Romanian.
With 106 medals, the world's biggest rosé producer France leads the way. Italy (69) ranked second with the host country Spain (68) close behind. Portugal and Moldova share fourth place with 23 medals each followed by Romania (13) and Greece (12).
It was great to be a judge there once more and an honor to be chair of my panel!
Full press release click here